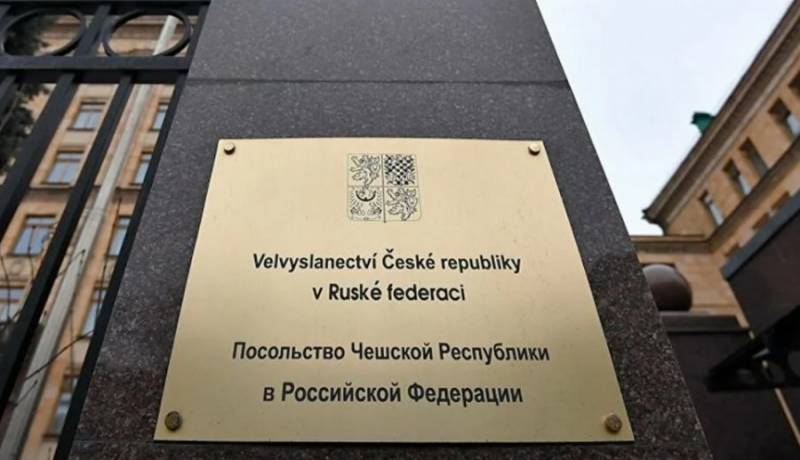 Moscow left the Czech embassy with practically no diplomatic staff. After twenty Czech diplomats have been declared persona non grata, only five employees will remain in it.
In response to the expulsion of 18 Russian diplomats from the Czech Republic, Russia responded "in a mirror image", and even attached it from above - announced the expulsion of twenty employees of the Czech embassy at once. And she didn't pull, as it happened before. In Prague, they announced the expulsion of the Russians on Saturday and gave them 48 hours, in Moscow on Sunday they declared twenty Czechs persona non grata and gave them 24 hours to get ready.
In Prague, they were outraged by the actions of Moscow. As it is, they gave them 48 hours, but here only 24. And in the number of deportees, Russia "surpassed" the Czech Republic. After the departure of twenty employees of the embassy, ​​only five diplomats will remain in it. A joke is already circulating on the Web, they say, it was necessary to expel the entire Czech embassy and leave one watchman.
Note that the Russian Foreign Ministry has been acting quickly and decisively lately. The United States imposed sanctions and immediately received a "response", and even a weighty one. In Poland, following the example of the owners, they expelled three Russian diplomats and immediately went to the airport to meet five of their own, expelled from Russia.
Meanwhile, the Czech Republic continues to promote
stories
with an allegedly Russian-organized explosion at military depots in Moravia in 2014. In Prague, they decided to add Bulgaria to this business. According to the new version, Russian intelligence was supposed to detonate the ammunition after they reach a neighboring country. Either the hand of Petrov and Boshirov trembled, or the mine was of the wrong quality, but on Saturday they were put on the wanted list in the Czech Republic.