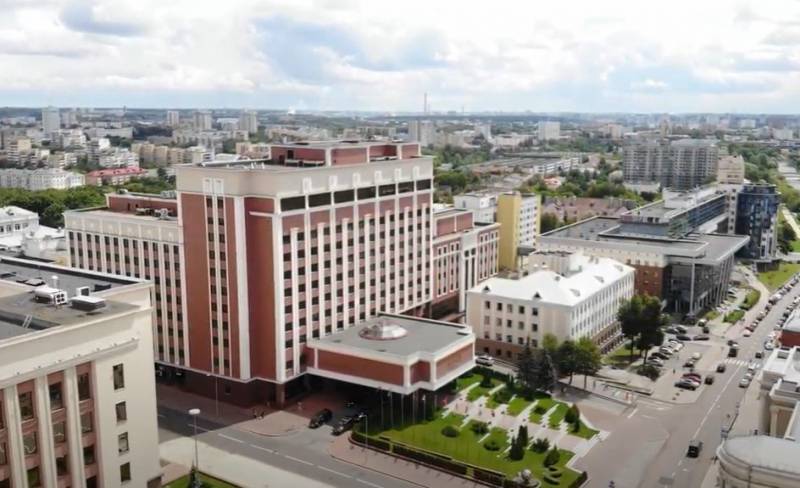 President-hotel, which hosted meetings in the Minsk format
The Belarusian Security Council commented on the Ukrainian plans to abandon Minsk as a platform for discussing the settlement of the situation in Donbass. As a reminder, representatives of the Ukrainian delegation to the Trilateral Contact Group (TCG) stated that "we need to look for another platform". So, Leonid Kravchuk suggested holding negotiations in "neutral Poland" instead of Minsk. And representatives of the Lugansk and Donetsk people's republics will no longer be able to come to Poland for negotiations.
The Security Council of the Republic of Belarus notes that Belarus is ready to continue providing its infrastructure for negotiations on the de-escalation of the conflict in Donbass. According to the State Secretary of the Security Council of the Republic of Belarus, at the moment the used video format is turning into a "useless television show."
It was noted that Belarus is ready to assist in the settlement of the conflict in any format.
According to him, Belarus, in spite of everything, "is ready in any format to take part in the settlement of the emerging and aggravated conflict situation."
It should be recalled that earlier in Russia they commented on Kravchuk's idea of ​​transferring the negotiating platform from Minsk to Poland. The statement about Poland as a "neutral" country was noted with surprise. If a country is not ready to admit one of the parties to the negotiations, then what is its neutrality?