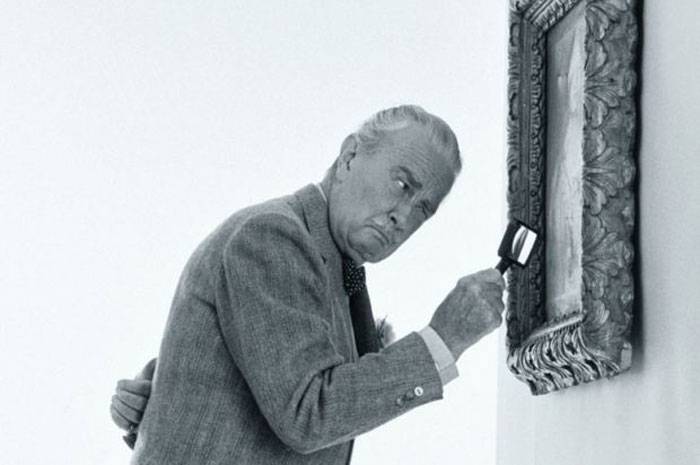 Introduction
After becoming a production foreman in the 70s, after a while I began to listen not only to criticism, but even to the doubts of my subordinates and tried to take immediate action. In the 80s, he already began to plan actions with the involvement of stakeholders and always with preventive actions. As a result, I practically did not hear any criticism from my subordinates, but there were no suggestions. And these proposals: from ill-conceived and momentary to deeply talented. It's great that people weren't afraid to propose.
I was lucky with the bosses. Most of them did not accept the slogan "I am the boss - you are a fool, you are the boss - I am a fool." I was taught that people usually criticize not out of anger, but out of justified discontent with lingering absurdities. Even my ill-wishers often offered sensible things.
There are many new members on the site. I offer them the notes "The basics of good governance" and "Never give up ...". And even below I offer interesting points of view on the disgrace of Marshal Zhukov under Stalin and on the gross domestic product, in the light of investments from offshore companies.
When it comes to criticism, this is an indicator of weak or even poor leadership. This refers to criticism in the common sense, including as an indication of shortcomings, inconsistency of the results with the promised and planned.
And we do not confuse criticism and criticism. Criticism is based on objective, primary facts. Criticism is overblown petty nagging.
If things are not going quite right, or not at all, then first suggestions appear on how to do well; then - comments that the results could have been better; and finally, criticism itself arises, when the decision-maker does not pay attention or is not in a hurry to correct shortcomings.
In the note "The Basics of Good Management" it is said that a strong leader, already during planning, takes preventive actions against possible negative results, and therefore they rarely happen. The average leader analyzes negative results and takes corrective actions, learns from his own and others' negative experiences and becomes strong leaders. But a weak leader is constantly engaged in correction. Moreover, "weak" does not mean at all that he does not understand how to act.
Well, those who are not engaged in correction receive criticism from external sources. And sometimes in its own dome. It's just a pity that it's not always on time. And not only in their own way.
Feedback in management, if simplified, is an analysis of the results (and not necessarily at the last stage), the development of the necessary impact and its application.
Criticism is an element of feedback. Any complex system without feedback eventually stops or goes into gear. Moreover, a combination of both is often observed.
For example, an official may more and more neglect his duties and promises, but more and more intensively grab, grab, grab. And he was not born a thief, and he was not a bad leader or a thief in primary care leaders. He just turned out to be morally weak, and his superiors did not create effective feedback - a system of control and taking action.
Criticism transforms
A little about the measures taken during Stalin's time.
It may be argued that criticism as a method of identifying shortcomings in those days, to put it mildly, was not encouraged. This is not entirely true.
How do I know about this?
In the 60s in the Sverdlovsk UPI them. S. M. Kirov listened to interesting lectures on
stories
CPSU (see the note "Liberalism as a refuge for a real intellectual"). And in the days of Stalin, there were effective control bodies based on truly popular control and very effective corrective measures taken to deviate from the normal course of affairs. Simply put, the motivation for good work of the top echelon of the country's leaders was then at a high level. And this top echelon, accordingly, demanded efficiency from subordinates.
For objective reasons, then the level of education and experience from top to bottom was lower than in many capitalist countries, which manifested itself in excesses. But there was no lack of enthusiasm.
Then I couldn't get through a number like: "Yes, it's bad, but without me (without him) it would have been even worse." Moreover, effective measures were taken against violators.
For example, according to Marshal Zhukov. Everyone has heard of Stalin's envy of Zhukov and therefore demotion to the post of commander of the secondary Odessa military district. And I read something else from Yu. Mukhin. The regulatory authorities revealed the wagons of goods exported from Germany for Zhukov, that is, looting. According to the Criminal Code of the RSFSR, Zhukov was threatened for this from 3 years (under extenuating circumstances, which did not exist) and up to the highest measure of social protection. It was impossible to lower such a thing, but to pull it out was a shame. Stalin saved Zhukov by arranging an accusation only of self-glorification. Moreover, Stalin could not even imagine that there would be those who would later accuse him of envy. But Zhukov did not possess such nobility. And in his memoirs ... But I must say something else - in the 60s we had a guest who served in a big post in the UralVO. To my youthful enthusiasm for Marshal Zhukov, he said that Zhukov in the war and Zhukov in the UralVO are two different people. And at the UralVO he was much more human. So the punishment went for the future.
And what is being done now?
Let's take something that interests me as an engineer and a former production worker. The economy.
The gross domestic product (GDP) of Russia, in purchasing power parity, from 2011 to 2020 changed from 4 to 3,3 trillion dollars, and in total for 10 years amounted to 37,2. During this time, the net outflow of foreign exchange, that is, the excess of export over investment, amounted to $ 580 billion, or more than 1,5% of GDP.
It is reasonably believed that this is the currency of the Russian oligarchs. But that doesn't make it any easier. We have invested so much in the Western economy. In addition to the fact that the Central Bank keeps a part of the currency there, our gold and currency flows out there in a private, not always honest way.
Can you imagine?
Every year it is necessary to reduce the growth of the economy by this amount. If we added 7-10% every year, then okay. But we are happy with 2 (two!) Percent of growth!
Again I hasten to reassure the experts of the "window view of the economy." If more and more cars are seen from the window near the house, this does not mean the growth of the country's power. It's just that with a certain development of the country, some product is produced more than it is utilized, even if the economy is not growing. This is from the school history course.
Already the supreme authorities are calling for the return of everything from Western jurisdiction and offshore. Not to mention the criticism of this situation below.
So what?
And nothing.
You know, this is reminiscent of the development of Russia before 1914. Then uh how developed! Why exactly "uh"? But because a lot of money was exported to France - the owner of many industrial enterprises.
Sneakers, on the way out
We must respond to any criticism.
And the more the deviation from the normal course of affairs is revealed, the more rigid the control action should be. And technicians with experience to move to the leaders. With a positive experience of leadership for subordinates and the country, starting from the brigade / platoon. Those who have shown themselves well for a long time, it is a long one. There is no need for the boys from the Higher School of Economics, claiming that prices rise from the fact that we produce a lot. This is what they either think of us as stupid, or they themselves are not smart.
And after. Only someone from the top echelon licked an even higher one, so immediately this slime - out with a wolf ticket. I think it must be disgusting to hear how wonderful you are. Of course, ill-wishers have no place on the team. But they don't need sycophants either.
In my experience, sycophants are not the strongest employees, are not entirely reliable, and clearly do not want the boss to always be in good shape.