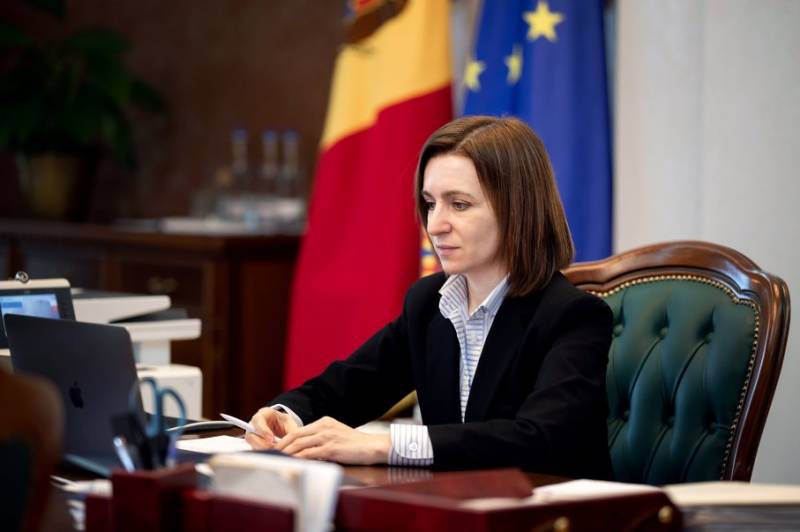 In Moldova, they called for the resignation of President Maia Sandu in connection with participation in an anti-constitutional conspiracy. This formulation is proposed by the Party of Socialists of the Republic of Moldova (PSRM).
According to the agency
Sputnik Moldova
, this was stated after the party meeting by the leader of the Socialist Party Igor Dodon, who previously held the post of President of Moldova.
He also demanded early presidential elections. Dodon said that at the last meeting of the Republican Council of the PSRM, a declaration was adopted on the inadmissibility of Moldova's transition under the control of external forces.
Moldova is an independent state that will not allow the transition of state structures to external control
- the document says.
Moldovan socialists believe that Sandu is trying to subjugate the country to foreign curators. To this end, she put pressure on the Constitutional Court, forcing it to make an unlawful decision to ignore the nomination by the parliamentary majority for the post of Prime Minister of Moldova Vladimir Golovatyuk. The PSTM qualifies these actions of the president as a constitutional coup, an antipopular conspiracy.
Therefore, the socialists insist on the departure of Maya Sandu and early elections. But at the same time, Dodon believes that they can be carried out only after at least 600 thousand citizens of Moldova have been vaccinated against coronavirus.