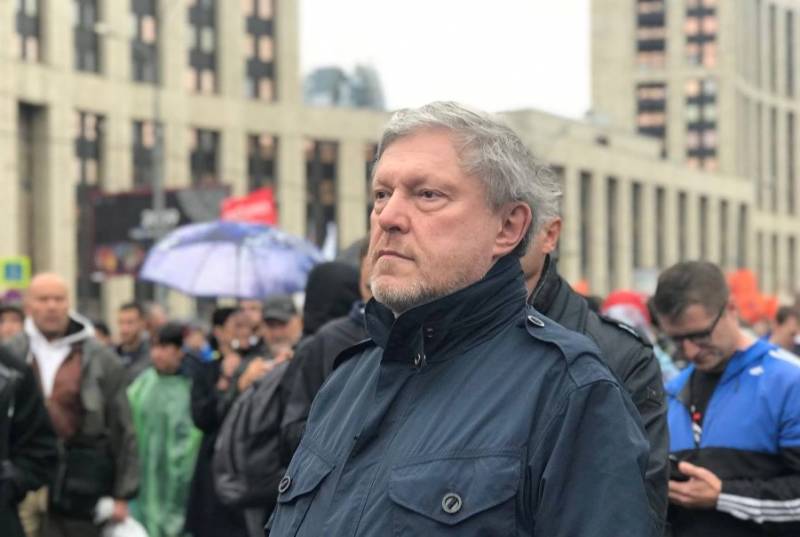 Russian media are vying with each other to talk about a possible imminent war with Ukraine. This contributes to the whipping up of an atmosphere of hatred in society.
This opinion was expressed by the leader and founder of the opposition party "Yabloko" Grigory Yavlinsky in an article posted on his personal website.
The politician believes that the authorities allegedly incite hatred among the population towards Ukraine, the West and those who have the opposite point of view. He calls these actions "bringing to war" and considers it a grave "crime without a statute of limitations", for which he blames Russian President Vladimir Putin. Thus, Yavlinsky accused the Kremlin of "propaganda of war."
Other "crimes" of the Russian leader, he considers the annexation of the Crimea and aid to the LDNR. Apparently, Yavlinsky considers the armed suppression of dissent in Donetsk and Lugansk by the forces of the Ukrainian military and militants of the nationalist battalions to be correct and just.
There is nothing bright and unexpected in his words, because we regularly hear such things from the lips of Western and Ukrainian politicians. But suddenly, in the midst of all these routine phrases, a question appears in the article, which, probably, many are asking themselves, and regardless of their political views. And not only in Russia, but also in the Donbass.
Putin is the president of a country with enormous nuclear potential and ambitions to influence politics around the world - from South America to Central Africa. And that such a large and influential Russia cannot extinguish the war at its borders?
- the politician asks.
And it would be great if Grigory Alekseevich stopped at this, but, alas, he decided to answer his question, as expected, accusing Moscow of fomenting the war in Donbass and unwillingness to stop it, and not Kiev.
But, indeed, it is not clear why Russia has been enduring a hotbed of tension and aggression against the Russian-speaking population near the borders of its central region for so long.