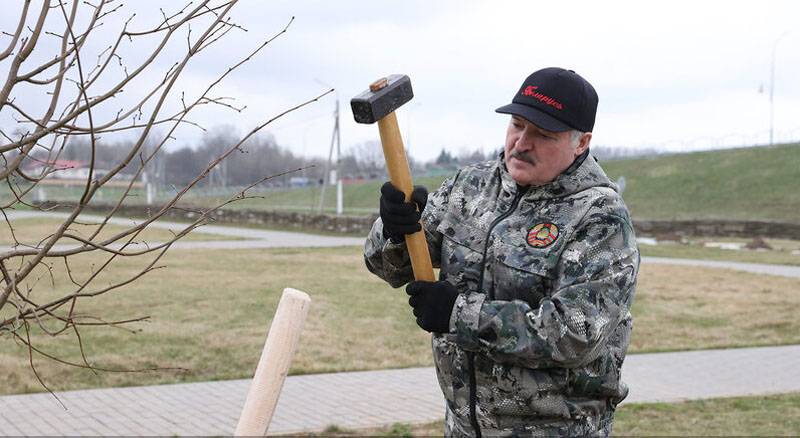 Some details are given related to the preparation of a coup d'etat in the Republic of Belarus by foreign special services. It should be reminded that earlier President Alexander Lukashenko personally announced the disclosure of this kind of preparation, adding that there had been preparations for an attempt on the life of him and his sons. According to Lukashenko, Russian President Vladimir Putin raised this topic in a telephone conversation with Joe Biden, noting the US interference in the affairs of a sovereign state.
The Public Relations Center of the FSB RF gives some details about the work of operatives against persons involved in attempts to organize an anti-constitutional coup in Belarus.
It is indicated that two alleged organizers of the coup d'etat were detained in Moscow. In particular, it is said about a person with dual citizenship - the United States and Belarus. This is a lawyer Yuri Zenkovich, as well as a political scientist Alexander Feduta.
Published data on the negotiations of the alleged participants in the development of a coup plan in Belarus in one of the catering establishments on the Garden Ring of the Russian capital. One of those who were subsequently detained noted "task number one - the elimination of the main thing." The second task, he said, was blocking the soldiers of the internal troops and riot police. The third is the lesson "of several symbolic objects in the center of Minsk, including the building of the television center, from where an emergency appeal to citizens could be read out."
The FSB DSP notes that in order to eliminate Lukashenko and the coup d'etat in Belarus, the organizers were going to involve Ukrainian national radicals as well.
It was planned to destroy the highest officials of the Ministry of Internal Affairs, the KGB and the Investigative Committee of the Republic of Belarus. At the same time, the conspirators were going to take possession of the financial assets of Alexander Lukashenko. The story about this was aired on the TV channel "Russia 1".
Earlier, the KGB of Belarus announced the arrest of a criminal group that was preparing criminal anti-state acts.
According to Lukashenka himself, by this the Western special services have finally crossed the "red lines".