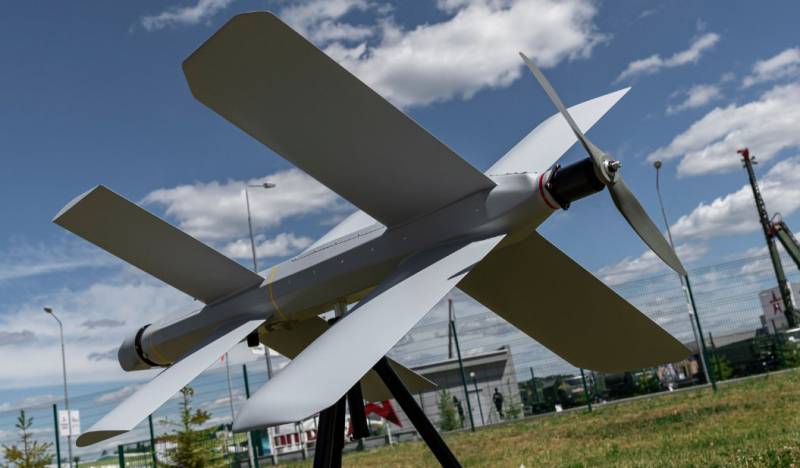 It is reported about a unique Russian development in terms of countering enemy drones. The development was announced by Alexander Zakharov, who is the chief designer of the ZALA Aero group of companies.
In an interview with the program
"News of the Week"
at the shopping center "Russia 1" Alexander Zakharov spoke about the world's first system of the so-called "air mining". This system is designed to combat UAVs. It allows you to hit such devices with loitering ammunition.
In particular, we are talking about the loitering ammunition (unmanned vehicles) "Lancet", which are capable, as Alexander Zakharov notes, "mine" the airspace for tens of hours.
Ammunition "Lancet" is capable of defeating UAVs moving at a speed of less than 300 km / h. This is due to the speed parameters of the ammunition itself when diving.
As it became known, this kind of "air mining" system is being tested. At the same time, balloons are still used as targets, moving, for obvious reasons, at extremely low speeds.
Loitering ammunition can be used to lift into the air both from the ground and from a marine carrier, including boats. According to Zakharov, at the moment it demonstrates 100% defeat of targets.
The "Lancet" complex itself was previously used in real operations against militants in Syria, as reported in open sources. It is capable of striking various kinds of targets within a radius of up to 40 thousand meters. The maximum take-off weight of such a device does not exceed 12 kg.
The Lancet has a television guidance channel. At the same time, the drone does not lose video contact with the operator serving it until it comes into direct contact with the target.