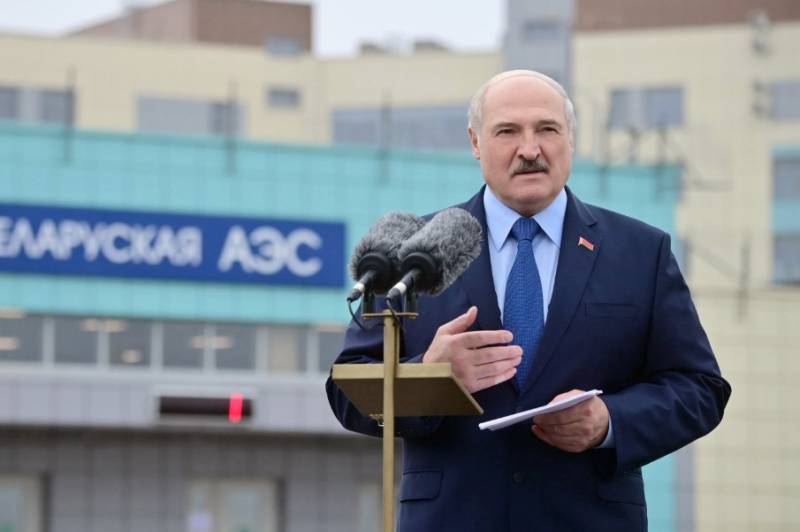 The KGB of Belarus reported on the prevention of an attempted armed rebellion. This was followed by Lukashenka's statement that foreign special services were preparing an assassination attempt on him and his sons.
This was reported by the Belarusian state news agency BelTA.
Lukashenka claims that preparations were being made to capture one or two of his sons, for which a cellar had already been prepared for them in the Gomel region. The President states that he has information about involvement in the assassination attempt on the President and his children by one of the American special services, presumably the CIA or the FBI.
Lukashenko believes that the go-ahead for the operation was given directly by the administration of the President of the United States.
I wonder why Americans behave this way. After all, no one can set the task of eliminating the President, remember, except for the top political leadership. Only they, no special services.
- the Belarusian president is sure.
He said that the persons involved in the preparation of the operation were detained in Moscow.
Lukashenko drew attention to the fact that the unsuccessful attempt at rebellion was followed by a "creeping coup." This begs the question: what will happen next? The Belarusian president claims that the West does not hide its goals.
These are their phrases: everything rests on Lukashenka, it must be demolished.
- the leader of Belarus notes.
In this regard, he announced an important decision, which he intends to announce soon.
This will be one of my principal decisions for a quarter of a century of presidency. Therefore, even if I am not, in the popular saying, "only through my corpse", they will not succeed.
- said Lukashenko.
According to the President of Belarus, Vladimir Putin, in a conversation with Biden, raised the topic of an attempt on the life of Lukashenka that was being prepared by the US special services.