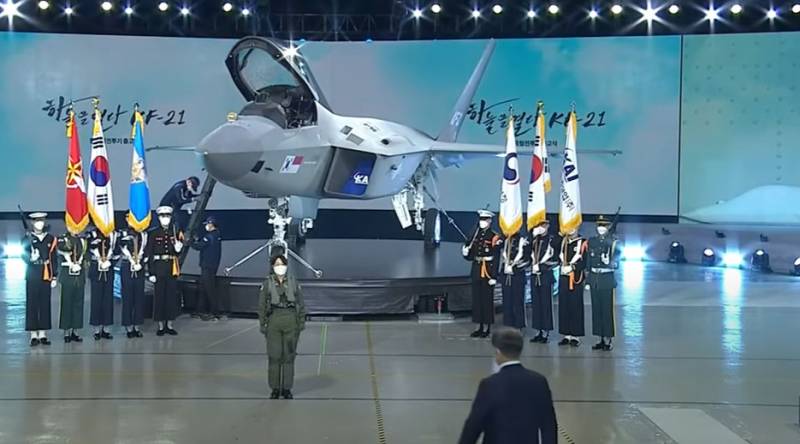 The American press publishes the material of the columnist Eric Tegler about the recently demonstrated prototype of the Korean stealth fighter KF-21. This fighter is going to be created as part of the Korean-Indonesian program. A combat aircraft belongs to the intermediate generation - between the 4th and 5th: 4,5 or 4+.
According to Tegler, the Korean KF-21 outperforms the American F-35 fighter in a number of ways.
The American observer believes that the combination of the parameters "aircraft mass - engine power" suggests that the KF-21 has higher maneuverability indicators than the F-35.
From Eric Tegler's material:
The Korean KF-21 could become a cheaper alternative to the products of the American company Lockheed Martin. The Korean fighter, in the event of the start of serial deliveries, is able to compete with the F-35 in the world market.
According to the American observer, the competitive advantage for South Korea also lies in the fact that about 65% of the components of a promising fighter are produced domestically.
It also points out that the KF-21 fighter is "also a serious challenge for China." In particular, it is noted that if the aircraft surpasses the American F-35 in its individual parameters, then it also surpasses the Chinese J-20. And again it points to "high performance indicators".
In the Chinese press, commenting on Tegler's statements, they point out, not without reason, that, first, South Korea needs to lift its KF-21 fighter into the air so that there is a practical opportunity to assess its flight capabilities.
To talk about the superiority of the Korean KF-21 fighter over the J-20, it must first at least take off.
- comment on the words about the promising Korean aircraft in the Chinese press.