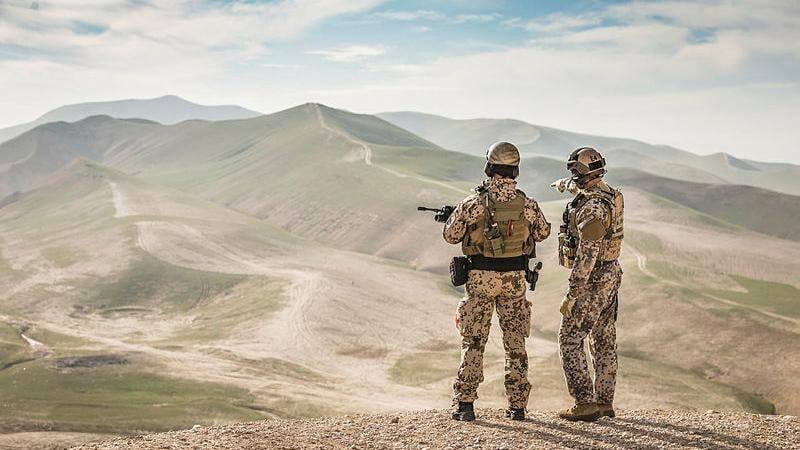 Latvian Defense Minister Artis Pabriks said that Riga "supports the US decision to withdraw its troops from Afghanistan." This statement concentrates the entire current policy of the Baltic authorities. The Baltic Defense Ministries unanimously "supported the US decision" when those troops entered, "supported" the sending of their servicemen thousands of kilometers away - to Afghanistan, and now they also unanimously "support the US decision" on the withdrawal of troops. In other words, the military and political elites of the Baltics today are such that they are ready to support any overseas decision unconditionally, whether it is in the interests of ordinary Baltic citizens or not.
Artis Pabriks took part in the consultations of NATO defense ministers. According to the head of the Latvian military department, "Latvia has clearly confirmed its unity with the allies in the alliance."
From the statement of the Minister of Defense of Latvia:
We are committed to enhancing international security. We have already said that we will also withdraw our contingent from Afghanistan if our allies do so.
The Latvian Defense Ministry added that they are now working together with the allies to create conditions for the withdrawal of military forces from Afghanistan.
Against this background, the citizens of Latvia asked the Latvian command and the political authorities of the country: What was the goal of Riga in general, sending its soldiers to Afghanistan? It is suggested that there was no really useful goal for Latvia - the directive of the United States and NATO was simply carried out. Now the Latvian and other Baltic military are going to withdraw from Afghanistan before September 11. In other words, the term for the withdrawal was designated by US President Joe Biden, and the Baltic capitals are guided by this. What kind of independence can we talk about in this case? ..