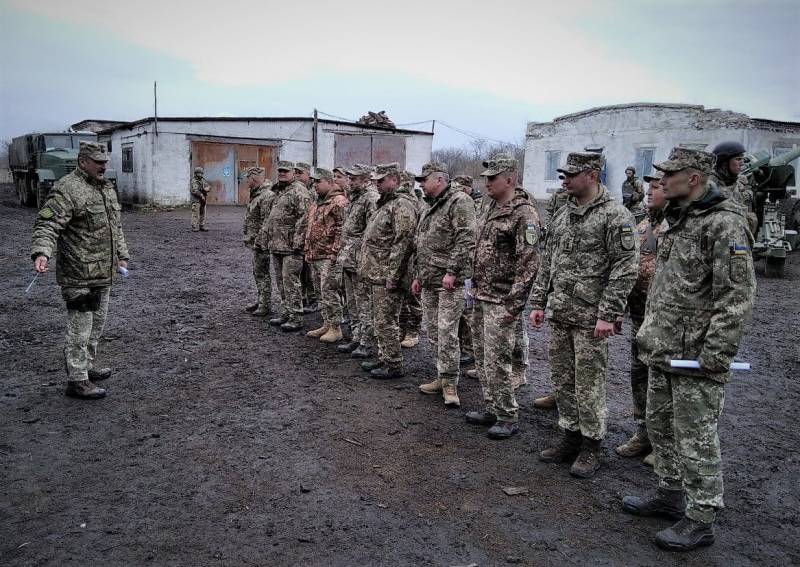 APU in the Donbas
The head of the Ukrainian delegation to the Trilateral Contact Group, Leonid Kravchuk, said that Kiev "is not preparing any offensive operations." According to Kravchuk, "Ukraine will never be the first to take such a step."
Kravchuk:
Moscow wants to present Kiev as an aggressor. The Ukrainian army has never been the first to attack. We are constantly fighting back. We defend ourselves from the aggressor.
According to the statement of the first president of Ukraine, there is not a word in any political document about the offensive of the Armed Forces of Ukraine.
Ex-Foreign Minister of Ukraine Pavel Klimkin spoke about the situation and checking the combat readiness of the Russian troops. According to the former minister of the Ukrainian government, Putin "is doing this deliberately, escalating the situation."
Pavel Klimkin calls the movement of Russian troops "preparation for tough trade." At the same time, Klimkin decided to repeat his thesis that "the Kremlin intends to cut off Ukraine from the Black Sea."
Former Minister of Foreign Affairs of Ukraine:
Tactically, Putin can go ahead. This is not a bluff, this is deliberate blackmail. He intends to bargain with Joe Biden for the preservation of his power and the zone of Russian influence.
Ukrainian former and current politicians continue to make statements that Ukraine "should sooner be accepted into the EU and NATO in order to preserve the territorial integrity of the country." Earlier, the President of Ukraine Zelensky raised this issue in a conversation with Emmanuel Macron. The latter, as reported, did not give an unequivocal answer about the timing of Ukraine's possible admission to Western organizations.