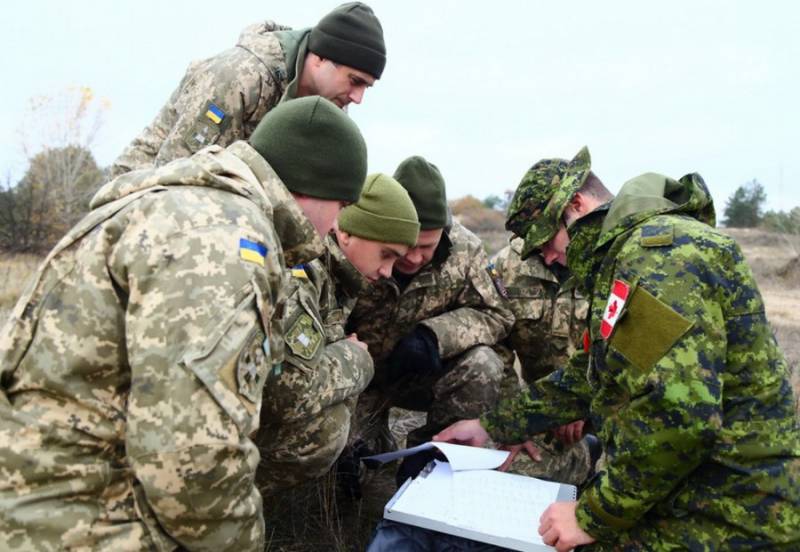 Canada suspends its military mission in Ukraine indefinitely. According to the Ministry of Defense of this North American country, the reason is the outbreak of coronavirus infection among Canadian instructors in Ukraine.
Canada suspends UNIFIER mission, in which Canadian military instructors train Ukrainian military personnel. As explained in the Canadian Ministry of Defense, this is a temporary measure, but how long it will last is not yet known. At the same time, Ottawa does not name the total number of sick Canadian military personnel who were in Ukraine, stating only that the outbreak occurred after the change in the command staff of the mission.
This may indicate that the coronavirus is "walking" among the Ukrainian military personnel who will not get vaccinated in any way due to the lack of the required amount of vaccine, despite Zelensky's statements that everything is fine.
According to available information from open sources, about 200 Canadian military personnel are currently participating in the UNIFIER mission. Most of them are located at the Yavoriv training ground in the Lviv region, where they are training the Armed Forces of Ukraine together with the Americans. In turn, the United States is still silent about the presence of sick instructors in Ukraine.
Meanwhile, as already reported by "Voennoye Obozreniye" in one of its
news
materials, Kiev requested an expansion of the American military mission in Ukraine. First of all, this concerns the number of instructors teaching the Ukrainian Armed Forces. In the United States, as you might guess, they did not refuse this offer and announced the possibility of increasing the American military contingent in Ukraine.
Following this logic, following the hosts, vassals, the same Canada or the Baltic and Scandinavian countries, whose military instructors also train the Armed Forces of Ukraine, will also declare their desire to expand their participation.