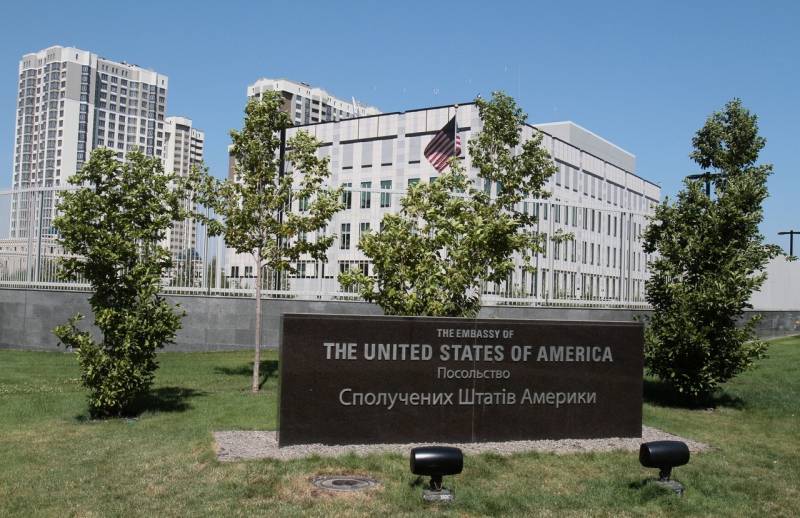 Washington continues to escalate the situation around Ukraine by issuing various warnings regarding the situation around it. Recently, this is due to the imaginary "Russian threat", about which the American authorities never tire of warning.
Continuing to assert about "Russian aggression", the US Embassy in Ukraine, the US issued a warning to its citizens, urging them not to visit "dangerous areas", by which the US understands the east of Ukraine and the regions adjacent to Crimea. According to American diplomats, these areas may become territory that Russia will attack. At the same time, the US diplomatic mission in Kiev warns that the situation on the Ukrainian border "can change at any moment", so the warnings may be late.
For US citizens, the fourth security level continues to operate. According to him, it is forbidden to visit Crimea and the eastern parts of Donetsk and Luhansk regions. Regarding the peninsula, the embassy warns that there is no democracy in Crimea and indigenous peoples are being persecuted, while military operations are being waged in the Donbas.
The second warning was issued by the Federal
aviation
the US FAA, which recommended that US airlines fly over certain regions of Ukraine with "extreme caution." Areas of flight information in Kiev and Dnieper (Dnepropetrovsk), Simferopol, Rostov-on-Don and Moscow were under the danger.
The reason is still the same - the possibility of a military conflict between Russia and Ukraine.