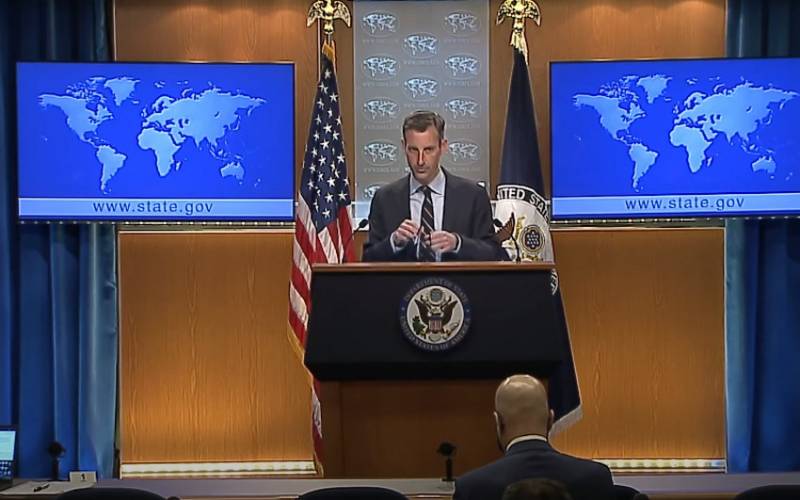 The United States reserves the right to respond to Russian-imposed restrictive measures against the United States. This was stated by a representative of the US State Department.
Washington did not like the Russian counter-sanctions, the introduction of which the Russian Foreign Ministry announced yesterday, April 16. The State Department has already said that they "lead to escalation" and expressed regret over Moscow's actions.
The Americans are convinced that the sanctions imposed by the United States were consistent with Russia's "harmful actions" and were applied correctly, but the subsequent retaliatory measures from Russia, as follows from their statements, were "clearly superfluous" and should not have been. In other words, in Washington they are perplexed, but what is their reason?
Our recent actions have been proportionate and appropriate. (...) we reserve the right to respond to any retaliatory Russian measures
- said in a statement by the State Department.
Recall that on the eve of Moscow introduced counter-sanctions against the United States. This time, the Kremlin did not wait long, and the answer came out quickly and, what is important, productive. To the "mirror" actions of expelling exactly the same number of American diplomats, Moscow added the expulsion of US Ambassador John Sullivan, who was advised to "go to Washington for consultations."
In addition, the Russian authorities have banned eight high-ranking members of the administration of the incumbent President Joe Biden from entering Russia, banned the hiring of Russian and third-country nationals in American diplomatic missions, and also intend to terminate the work of American funds "interfering in Russian politics."