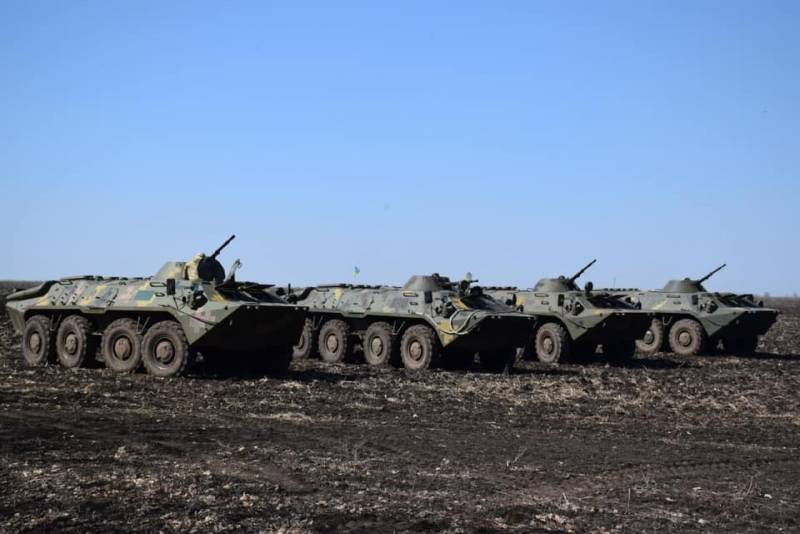 The commander of the so-called OOS (Joint Forces Operation) of Ukraine, General Sergei Naev, commented on the aggravation of the situation in Donbass. By tradition, the Ukrainian military leader has relinquished responsibility for the escalation, placing all responsibility on the opposite side.
At the same time, Lieutenant General Naev openly stated that he did not count on military assistance from the armies of foreign states in the event of a direct armed conflict with Russia.
Naev:
We are working out our plans without taking into account the involvement of allied troops. If there is a military aggravation, we are counting on an increase in the volume of material and technical assistance from them. We do not count on military assistance from foreign armies. We have sufficient forces of our own to carry out (combat) missions.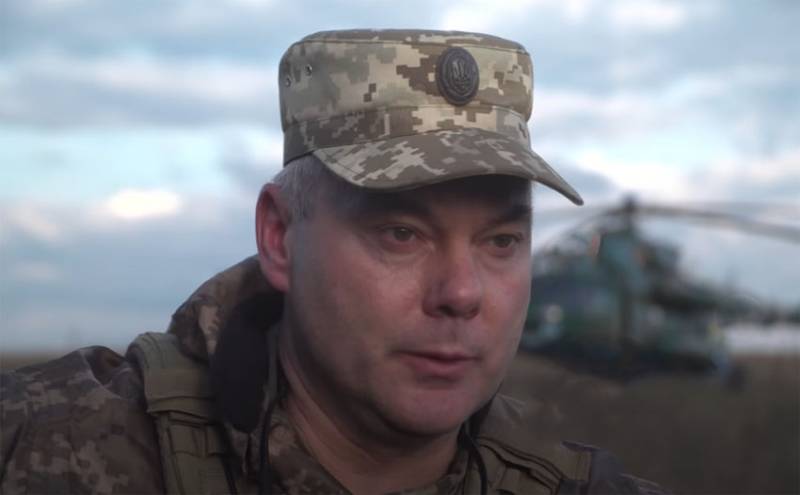 The statement that Ukraine has enough of its own forces to carry out combat missions contradicts the statements of Volodymyr Zelensky. The President of Ukraine recently announced that NATO membership is the guarantee of Ukrainian security.
Let us remind you that all the recent time in Ukraine a "possible attack" from Russia has been discussed. All sorts of options are being considered, up to the "offensive of Russian troops from the territory of Belarus." Against this background, the mayors of Western Ukrainian cities are turning to American diplomatic representatives with a request to help them in creating "territorial defense in the event of a Russian military invasion."
The statements of the Commander-in-Chief of the Armed Forces of Ukraine, General Ruslan Khomchak, sounded very atypical for modern Ukraine. According to him, local authorities do not need to sow panic among the population over the fact that Russian troops are moving on their western borders.
It is important to note that in recent weeks, several Ukrainian military forces have been deployed to the contact line, including representatives of radical national battalions with heavy weapons.