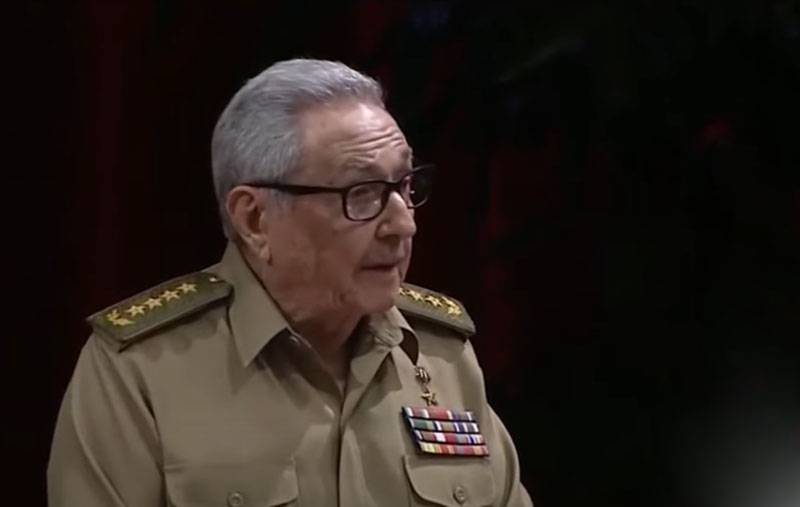 The era of the reign of the Castro brothers on Liberty Island ends. During the 8th party congress, the first secretary of the Cuban Communist Party, Raul Castro, announced his decision to leave the post.
Raul Castro is 89 years old. He is the younger brother of Fidel - the man, in fact, who created the version of the state that is represented in Cuba today. Recall that Fidel Castro passed away five years ago - in 2016.
Raul Castro:
I am pleased to hand over the leadership of the party and the country to a group of trained and trained leaders, adherents of the ideals of the Cuban Revolution, seasoned by many years of work for the good of the country and the people.
Officially, the powers of the 1st Secretary of the Communist Party of Cuba are transferred to Miguel Diaz-Canel, who became President of Cuba in 2019. Prior to that, Raul Castro was President of the Island of Liberty for several years.
Miguel Diaz-Canel is a Cuban leader who has a warm relationship with Russia.
It should be noted that several years ago Washington announced a thaw in relations with Cuba, having decided to restore the work of its diplomatic mission in Havana. However, then the mission was actually curtailed again, and the US State Department announced that some kind of "acoustic impact" was allegedly being exerted on American diplomats. Today, the United States continues to support the anti-Cuban sanctions regime, which directly affects the Cuban economy and the lives of ordinary Cubans.