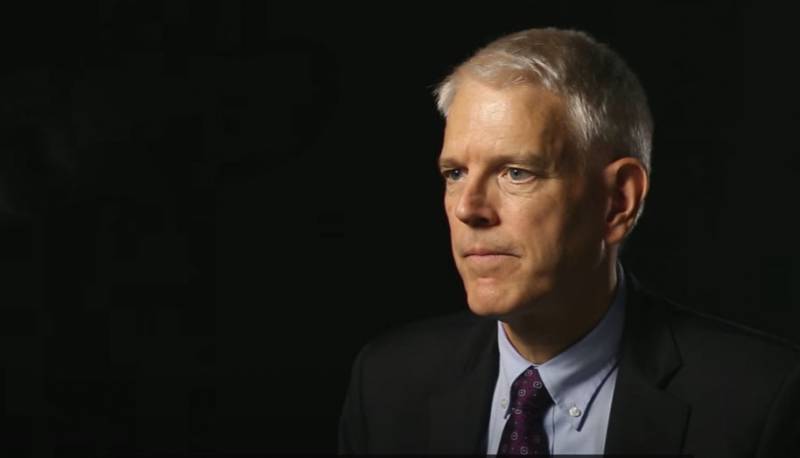 The Western press continues to discuss the pulling together of Russian troops to the western borders of our country. Earlier, Angela Merkel and Joe Biden, referring to Russia, "urged" Moscow to withdraw its troops from the "border with Ukraine." Moscow's reaction is discussed in the German and American press, including the Kremlin's response to the new anti-Russian sanctions.
Some time ago, the Russian Foreign Ministry "advised" the American ambassador to "leave for Washington for consultations." Translated from diplomatic into ordinary language, this means the expulsion of the ambassador from the Russian Federation.
The German edition "Süddeutsche Zeitung" quotes the statement of the former US ambassador to Kiev Steven Pifer. According to the American diplomat, "The Kremlin needs to be helped to weigh all the options so that they understand what price will have to be paid for starting the war."
Pifer, meanwhile, gives five options for "how to stop Moscow and Russian troops."
Option One
: to involve more Western politicians in the conversation with Vladimir Putin. Material:
Merkel spoke with Putin, let others do it too.
Option two
: It is necessary that Merkel and other Western politicians talk to Zelensky and promise him some support.
Option Three
: Berlin and other European countries could send specific military aid to Ukraine.
At the same time, Pifer declares that "flights are needed to monitor the activities of Russian troops on the border." I wonder what flights are we talking about after Russia, without waiting for the US to return to the Open Skies Treaty, withdrew from the treaty? The former US ambassador to Kiev called "Flights over Russian troops"
fourth way
"Stop Moscow and the Russian army."
Fifth option
Mr. Pifer considers pressure on Russia over the Nord Stream 2 issue. According to him, the West should "explain to Russia what its project expects in the event of the outbreak of hostilities." An interesting statement ... And what does the project expect? .. If hostilities begin, then neither Russia nor Germany will need the SP-2 gas pipeline, since the Ukrainian GTS "in full force" will come under control, which at least will not allow Kiev to continue blackmailing Moscow and the European Union.
But, according to Pifer, all these steps can "cool the ardor of Russia." Does this mean that if Russia is "hot", then the Biden administration is "hot"?
Meanwhile, the West is reacting to the decision of the Russian Federation to expel the US ambassador. The liberal Western press writes that Russia "is escalating the situation and refusing the proposed de-escalation." In general, the rhetoric resembles the plot of the well-known anecdote with the phrase "What for us?"