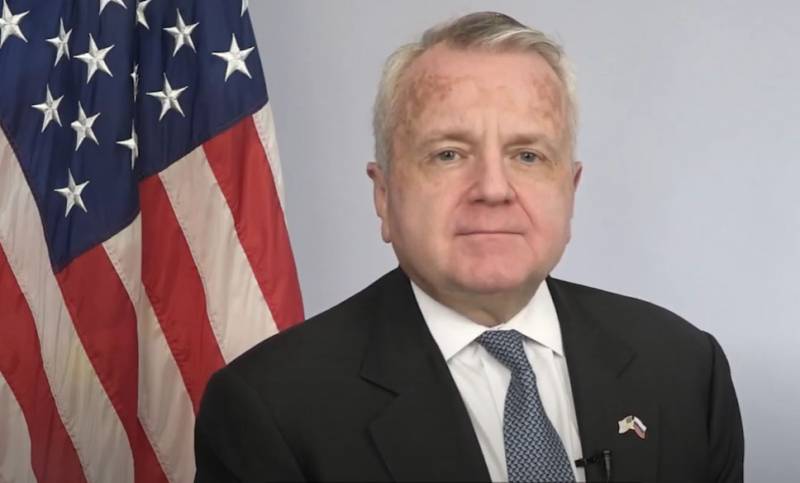 Russia did not delay the sanctions for long, announcing the introduction of retaliatory restrictions on American restrictions. Russian sanctions will affect both US diplomats and US officials.
According to Russian Foreign Minister Sergei Lavrov, today, on April 16, a list will be published, which will include eight American officials from the Joe Biden administration who will be banned from entering Russian territory. In response to the expulsion of ten Russian diplomats from the United States, Russia is expelling ten employees of the American embassy. According to Lavrov, several American funds that "interfere in Russian politics" will also be closed.
In addition, US Ambassador to Russia John Sullivan was advised to travel to Washington to conduct "serious and detailed consultations." Today he was summoned to the aide to the President of the Russian Federation Yuri Ushakov, where he received these "recommendations". In other words, the American ambassador is expelled from Russia.
The Foreign Ministry promised to publish a full list of retaliatory measures later. Earlier in Moscow, they promised to answer in a mirror image and not to delay the answer for a long time.
There was no recall of the ambassador from Washington with the subsequent expulsion of the US ambassador even during the Cold War.
We will remind that on the eve of the US President Joe Biden signed a decree on the introduction of sanctions against Russia. As part of the newly imposed sanctions, Washington is expelling ten Russian diplomats, claiming they are all undercover Russian intelligence officers. In addition, the United States prohibits American companies from directly purchasing Russian debt securities issued by the Central Bank of Russia, the National Wealth Fund (NWF) and the Treasury Department.
By the way, Poland is also preparing a "response" - three Polish diplomats will fly home.