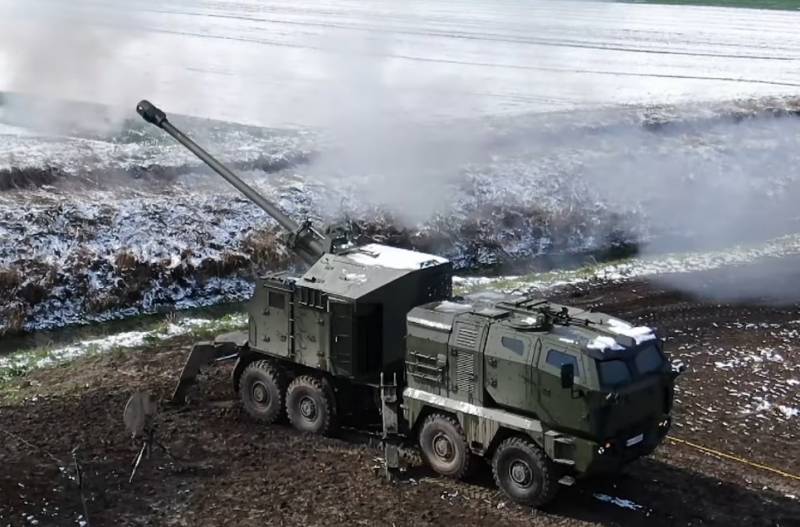 As part of the selection of a self-propelled artillery unit for the American army, organized by the Pentagon, which began in August last year, a test cycle of the Nora B-52 M21 howitzer, manufactured in Serbia, will take place in the United States in the near future. Upgraded Serbian self-propelled howitzer "Nora" was fired before testing in the United States.
This is reported by the Polish portal Defense 24.
To participate in the tests, manufacturers of 155 mm caliber artillery systems on a wheeled chassis will arrive at the test site. All applicants will have to pre-pass tests with the participation of US military personnel. As a result, a system will be selected that will go into service with the American army.
The Nora B-52 M21 is the latest version of the Serbian Nora family of self-propelled howitzers, developed by the Military Technical Institute of Belgrade and manufactured at the Complex Combat Systems plant, which is part of the Yugoimport concern. The system is armed with a 155 mm gun and a barrel length equal to 52 calibers. The self-propelled gun meets NATO standards, although a 152 mm cannon can also be installed on it. The rate of fire of the howitzer is six rounds per minute, and the effective range of fire is 25 kilometers for standard ammunition and 41 kilometers for jet ammunition.
During the modernization, among other things, the original chassis, based on the Russian KamAZ, was replaced by a German MAN, and an automatic firing system was introduced.