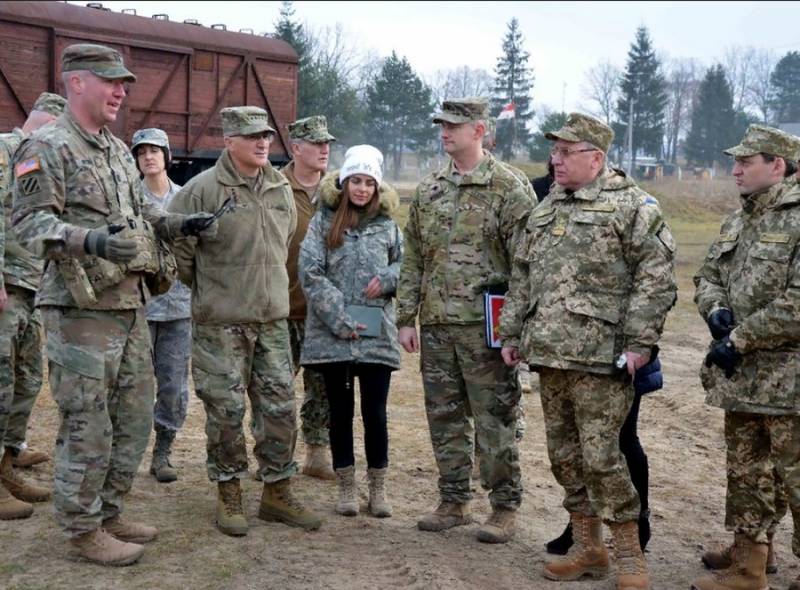 Ukraine has asked the United States to increase the military presence of American troops on the territory of the country, first of all, this concerns instructors participating in the training program for military personnel of the Armed Forces of Ukraine. This was stated by the Ukrainian Prime Minister Denis Shmygal.
Kiev intends to expand the training program for the Armed Forces of Ukraine with the help of foreign instructors, therefore, requested the expansion of the American mission in Ukraine. According to Shmygal, Kiev wants to involve American instructors not only in training at the Yavoriv training ground in the Lviv region, but in other training centers.
In turn, Washington is not against an increase in the American military presence in Ukraine and, if necessary, will gladly expand its mission.
As US Charge d'Affaires in Ukraine Christina Kvin said, today there are 160 American troops in Ukraine on a permanent basis, but if necessary, their number can be increased.
Currently, the bulk of foreign instructors teaching the Armed Forces of Ukraine are American and Canadian military personnel, the first of whom arrived in Ukraine back in 2015. The main place of training is the Yavoriv training ground in the Lviv region. It was repeatedly reported about the appearance of American instructors in the area of ​​the demarcation line in the Donbass, where, according to the intelligence of the republics, they "took offsets" in practice from trained servicemen of the Armed Forces of Ukraine.
At the same time, in Kiev, they announced their desire to place an American military base in Ukraine, but for some reason the United States is in no hurry to do this. Most likely, they do not want to finally get involved in a conflict with Russia.