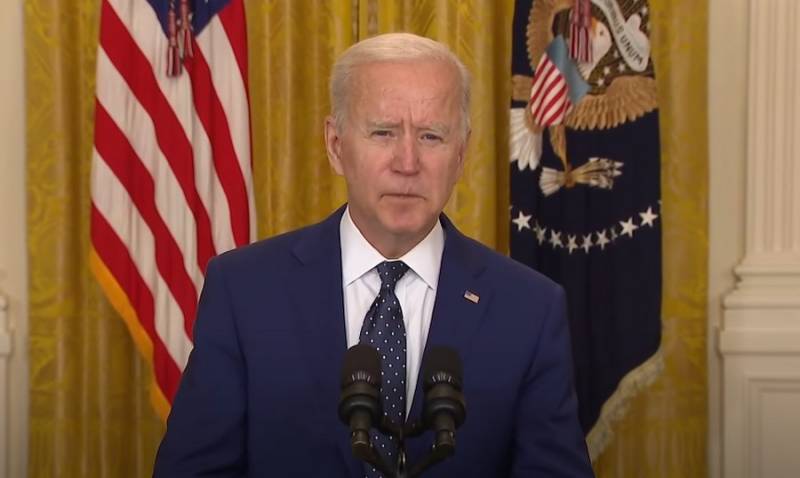 The United States is again returning to the role of the "gendarme of Europe", and this was helped by the arrival of Joe Biden in the White House and the crisis over Ukraine. This is the opinion of the French political scientist Alexandra de Hoop Scheffer in her article for Le Monde.
According to the French expert, Biden, who is well acquainted with the situation in Ukraine, from the very beginning of his presidential career did not harbor any illusions about Russia and did not hope for a "reset." He immediately indicated that in the conflict with the participation of Russia and Ukraine, he takes the side of Kiev, however, Ukraine itself should not demand something very big.
Today, the conflict in eastern Ukraine is in a "frozen" state, the Minsk agreements are not being implemented, the parties are violating the ceasefire. The mediators in this conflict - France and Germany - are not coping with their role.
At this moment, Biden enters the scene, taking control of the situation. He promises military support to Ukraine, which is pinning its hopes on the US and NATO, but says nothing about joining the alliance. Kiev takes the side of the United States, which announces additional military aid worth 125 million dollars.
In this situation, European countries, fearing to completely spoil relations with Russia, remain on the sidelines, and the United States regains the role of a European "gendarme" who solves all problems, the author writes. This is confirmed by the dispatch of additional US forces to Europe, rather than the withdrawal of troops from Europe.
Biden's new policy will be to strengthen military ties with Ukraine against the backdrop of close ties with European allies and confrontation with Russia. Moreover, Washington will play a major role in this.
The White House will continue to put pressure on the Kremlin, but it will not completely sever ties, since there are several problems that cannot be solved without Russia's participation.