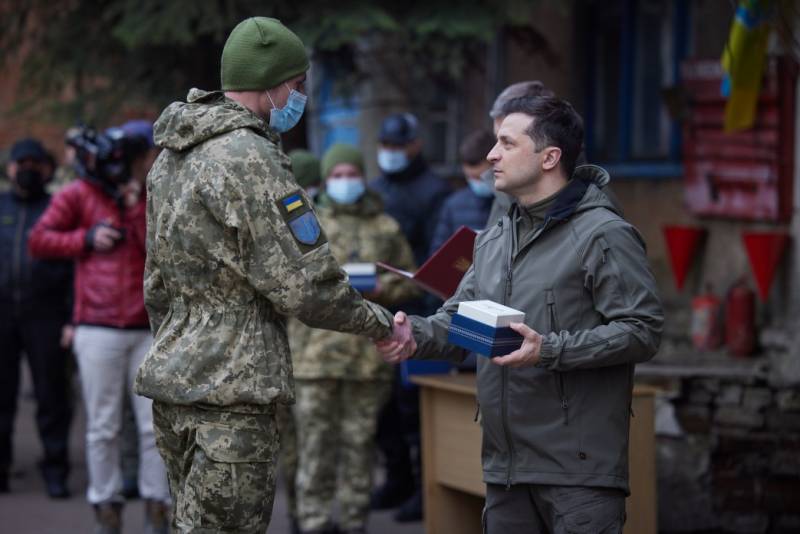 Volodymyr Zelenskyy arrived in Paris, where he is scheduled to meet with Emmanuel Macron. During the talks between the presidents of Ukraine and France, German Chancellor Angela Merkel will join them via video communication. Before his visit to Paris, Zelenskiy gave interviews to French reporters.
In an interview with Le Figaro, the President of Ukraine said that "he will not give up a single piece of Ukrainian land." At the same time, Zelensky did not specify an important detail: what if the land is not Ukrainian, given
historical
aspects of the emergence of Ukraine as a state only 30 years ago? ..
Zelensky:
The aggressor country does not need a strong Ukraine, because they flex their muscles on our borders. Russians do this all the time. For example, when the ships of NATO countries enter the Black Sea, or Ukraine approaches the North Atlantic alliance.
The Ukrainian president lamented that his French counterpart Macron had "better relations with Putin" than with him (Zelensky).
Answering the questions of French journalists, the head of the Ukrainian state said that pressure of various kinds is exerted on Ukraine - "military, political, psychological":
They shoot and wait for us to answer them. Russia expects from us an offensive in the east of Ukraine, but we will not give it such happiness.
Zelensky:
The problem is that Putin did not expect a president like me in Ukraine.
Commenting on the issue of Ukraine's possible entry into the EU and NATO, Volodymyr Zelenskyy said that Ukraine is "ready for this." At the same time, according to Zelensky, "the time has come to invite Ukraine to both of these organizations."