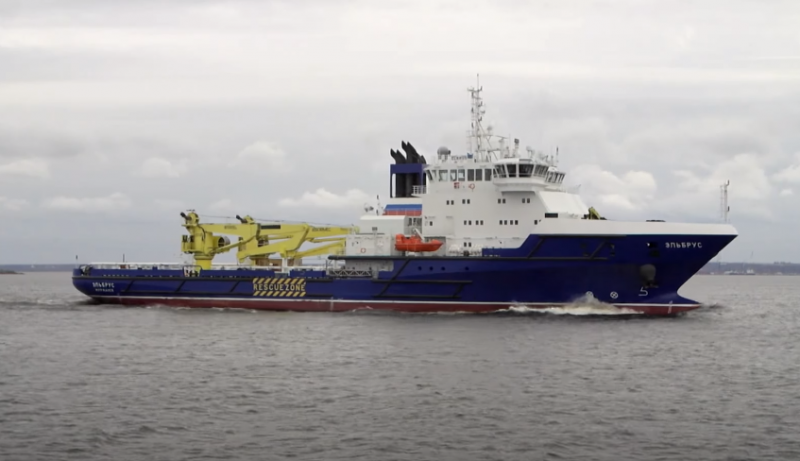 Specialists of the Northern
fleet
Together with the Russian Geographical Society, as part of the expedition, they discovered in the Barents Sea a Soviet submarine of the "K" type, which had perished during the Second World War. This was reported by the press service of the Ministry of Defense.
As noted, the alleged place of death of the Soviet submarine was determined from the stories of local fishermen, who drew attention to a certain object at the bottom, to which fishing nets were clung. A logistics support vessel "Elbrus" SF arrived at the scene, which assessed the bottom relief and helped to find the submarine.
It was determined that in the area of ​​the Bantos-A minefield set by the Germans in 1942, there is a Soviet submarine of the K (Katyusha) type at the bottom. The sub's hull is divided into three parts. According to preliminary information, it was blown up by a German mine, after which its own ammunition detonated. The number of the submarine has not yet been determined, this will be dealt with a little later.
It is noted that the Katyusha was found while searching for two M-type submarines (Malyutka) M-122 and M-175, which were killed in the area in 1942 and 1943. At the moment, their whereabouts have not been established. Last week, an allegedly American Boston bomber, supplied to the Soviet Union under Lend-Lease, was discovered in the Barents Sea. The remains of the aircraft are at a depth of 25 meters not far from the coast.
Recall that the joint expedition of the Northern Fleet and the Russian Geographical Society called "Remember the War" takes place in several stages and lasts from February to September.