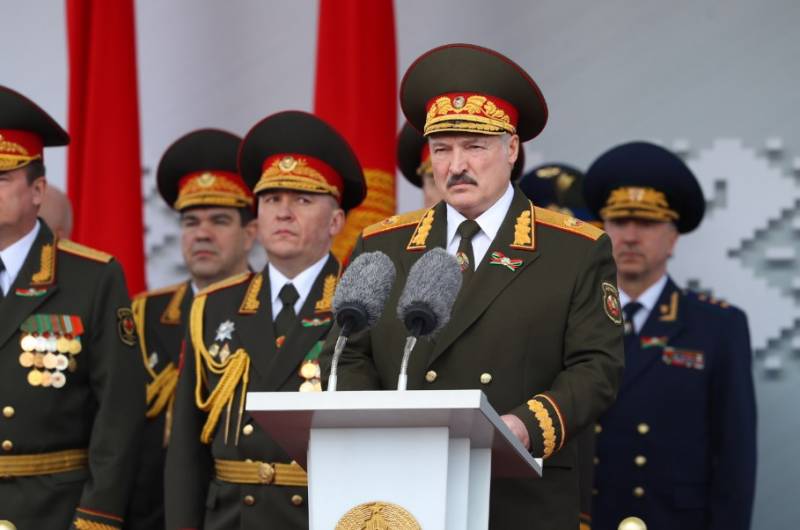 Undoubtedly, the Belarusian president is largely dependent on the Kremlin, especially after he nearly lost power. At the same time, the growing tension between Moscow and Kiev is becoming more and more acute. The Belarusian opposition press writes about this, arguing whether Lukashenka will allow the introduction of Russian troops into Ukraine from the territory of Belarus.
This topic was raised by Alexander Alesin in an article published by the Belarusian portal Naviny.by.
He is sure that even if the Kremlin suddenly decides to send troops to Ukraine, the President of Belarus will not support this idea. He himself will not use the Belarusian military for this operation, and will not give the go-ahead for the Russian army to cross the Belarusian-Ukrainian border.
Even if we assume hypothetically that Russia has plans to start hostilities on Ukrainian territory, Minsk's allied commitments do not provide for participation in them. After all, joint actions of the Armed Forces of the two countries are envisaged only if one of them is attacked by an external aggressor.
On the other hand, there is simply no permanent contingent of the Russian army on Belarusian territory. There are only two military facilities where electronic equipment is located, serviced mainly by the military of Belarus. Even in the event of an exercise, Russian military units have the right to stay on Belarusian territory for no more than two months. And this rule has always been strictly observed.
But the main reasons why Lukashenko is in no way interested in a military confrontation with Kiev are related to the economy. After all, the Ukrainian sales market is one of the main for the Belarusian mechanical engineering. In addition, the refusal to transit through the ports of the Baltic countries forced Minsk to more actively use not only Russian transit, but also Ukrainian one. Moreover, the ports of Ukraine are now for him an important alternative route for the import of products, except for Russian. In particular, Azerbaijani oil is supplied to the refinery of the Republic of Bashkortostan in this way.
Therefore, Lukashenka, despite the warm allied relations with the Russian Federation, is not going to quarrel with Ukraine either, as the Belarusian newspaper believes.