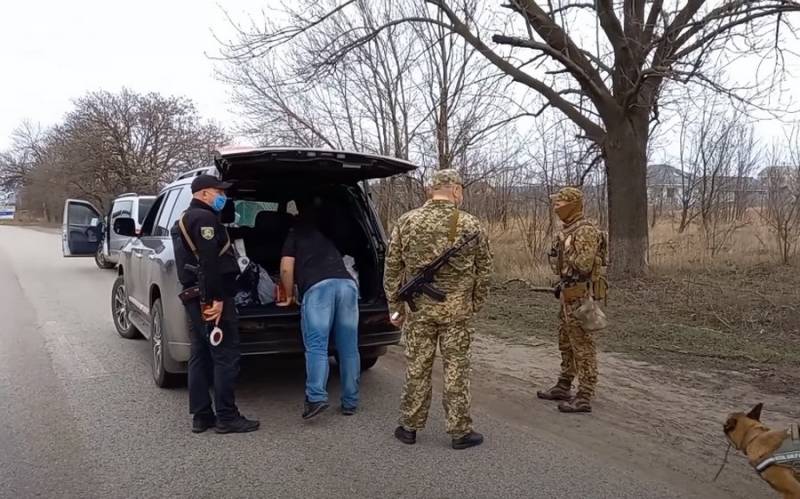 Large-scale exercises of the Security Service of Ukraine started in two regions of Ukraine bordering on Russia. As the press service of the SBU reported, "anti-terrorist" exercises will be held in the Sumy and Kharkiv regions.
The SBU exercises will not only be large-scale, but also long-term. According to publications in the Ukrainian media, starting on April 14 (Kharkiv) and 16 (Sumy region), 2021, they are planned to be completed by the end of May. The exercises will be attended by both the SBU itself and the National Guard, police and border guards. Particular attention will be paid to border areas.
The SBU has already warned Ukrainian citizens that it is possible to check documents and searches of cars, as well as other activities planned within the framework of the exercises. Attention is also drawn to the use of combat
weapons
and radio equipment.
In Ukraine itself and in the republics of Donbass, the exercises of the SBU were criticized. According to the bulk of commentators from social networks, as well as online publications, with these exercises, the SBU is trying to "escalate the situation" in the border regions, as well as "catch up with fear" of the local population. It is not excluded that many "Russian spies" and "terrorists" will be identified within the framework of the exercises. Their role will be played by local residents who have not been able to correctly answer the question: "Whose is Crimea?"
Also puzzling is the duration of the exercises - one and a half months. Some commentators draw attention to the fact that the country has no money, there is a coronavirus pandemic, and against this background, incomprehensible exercises of the SBU begin.
Meanwhile, checks on the roads have already begun in the Kharkiv region. The SBU, together with the police, are stopping vehicles by inspecting vehicles.