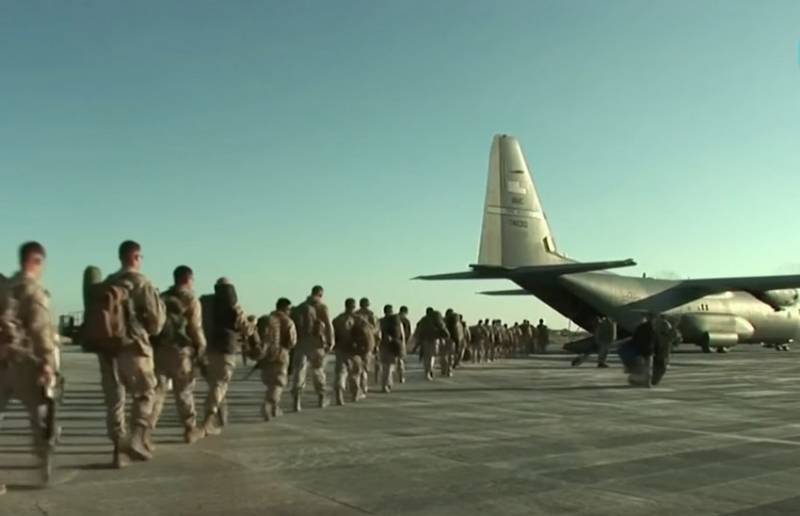 The United States intends to change the vector of its use of force and shift its focus to the Asia-Pacific region. This was announced by a high-ranking official of the White House administration.
The United States is shifting its focus from Afghanistan, withdrawing troops from there. The Pacific and Indian Oceans region is named a new point for the concentration of forces and means. According to the White House, the main danger for the United States lies precisely in this direction, while too much "time and money" has been devoted to Afghanistan.
The Biden administration has already announced that part of the forces withdrawn from Afghanistan will be redirected to the Asia-Pacific region to contain a "potential adversary," which, of course, means China, which is building up its forces and is not going to dance to the tune of the United States.
Washington has repeatedly stated that many US interests are located in the Indo-Pacific region, as well as allies - Japan and South Korea, which are also threatened by China. Also, the United States is not going to abandon Taiwan, supporting him, despite the demands of Beijing. In this region, Taipei can become an irritant for China with the help of the United States, just like Kiev for Russia. Solving your problems with the help of others is a favored US tactic.
The direction in which the build-up of US forces will begin has not yet been reported, but earlier the Indo-Pacific Command of the US Armed Forces announced plans to deploy high-precision missile ground installations capable of threatening mainland China.
Let us remind you that last Wednesday the US and NATO agreed to withdraw their troops from the territory of Afghanistan. According to US plans, the full withdrawal should take place by September 11, 2021, and not May 1, as previously announced. Following the Americans, other countries will also withdraw their contingents.