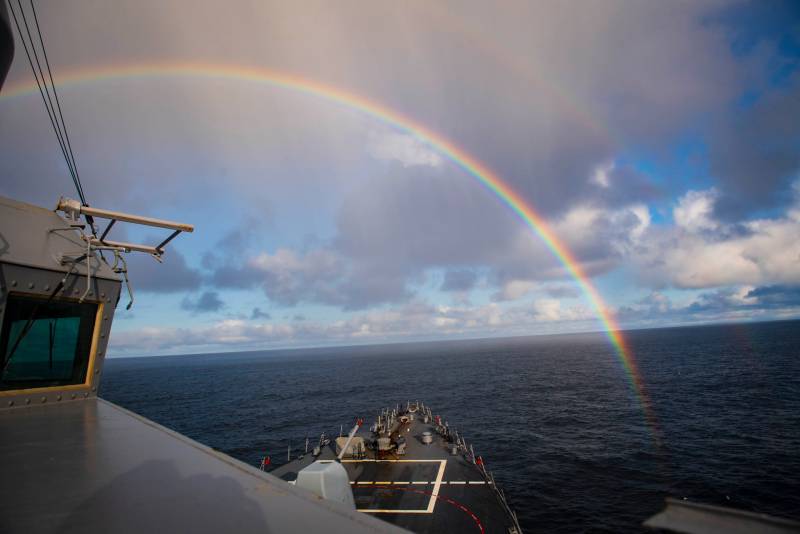 The question of why the United States has withdrawn its notification of the passage of the Bosporus for the entry of two warships into the Black Sea is being discussed. These ships are the US Navy destroyers Donald Cook and Roosevelt. A notification was sent from Washington to Turkey, on the basis of which these ships were to enter the Black Sea on April 14 and stay in its waters until May 4-5. Initially, the United States announced that it would send its warships "to support Ukraine in connection with the pulling of Russian troops to its borders." The Ministry of Defense of Ukraine decided to comment on the situation.
Chief Inspector of the Ministry of Defense of Ukraine Admiral Igor Voronchenko (from 2016 to 2020 - Commander of the Naval Forces of Ukraine) expressed his version of the reasons for the refusal of the entry of two US Navy destroyers into the Black Sea.
Admiral Voronchenko said that the US refusal to introduce its destroyers into the Black Sea does not consider it "zrada".
Chief Inspector of the Ministry of Defense of Ukraine:
I do not know what plans were hatched in the 6th
navy
USA. But it is clear that the adjustments have been made.
According to the Ukrainian admiral, the top military-political leadership in Washington has decided not to irritate Russia "or to make a delay, a delay."
Admiral Voronchenko:
I think their leadership is mature, and therefore they have other options besides these destroyers. They also deployed these in the Crete region. We decided not to annoy.
Meanwhile, among the Ukrainian elites, the question is being discussed, does this mean that the United States only rhetorically supports Ukraine, and if a real clash occurs, the States will not fight together with the Ukrainian military "against the aggressor"? Opinions were divided on this matter. While some seriously hope that the United States will send troops to wage war against Russia, others are confident that this will not happen under any circumstances for Ukraine.