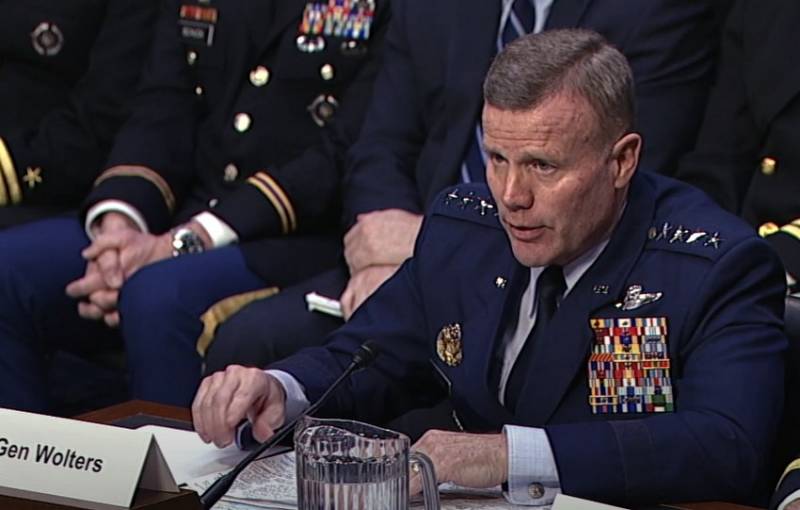 NATO assessed the likelihood of a Russian "attack" on Ukraine and the resumption of hostilities as low. This was announced by General Tod Walters, Commander-in-Chief of the Allied NATO Armed Forces in Europe.
The NATO commander-in-chief spoke in the US Congress, where, answering a question in the House Armed Services Committee, he stated that there is a low or medium likelihood of a Russian attack on Ukraine in the coming weeks. Thus, he commented on the statement that appeared on the eve of the CIA that Russia has concentrated on the Ukrainian borders forces that could become the basis for an attack.
According to American intelligence, up to 40 thousand Russian troops are concentrated on the western borders of Russia, according to Kiev - up to 90 thousand.
In turn, Ukrainian Foreign Minister Dmytro Kuleba is sure that in the event of an offensive by the Russian army, Kiev immediately received help from "some partners." According to him, the assistance will consist of supplies
weapons
, providing technology and intelligence. Kuleba warned that as soon as Russia crosses the Ukrainian border, "there will be consequences" for it.
Against this background, President of Ukraine Zelensky again announced the need for Ukraine to join NATO, since, according to him, this is "the only way" to end the escalation in Donbass. According to Zelensky, Ukraine has long earned a place in the alliance, especially since a number of NATO countries support "this aspiration." As an example, he cited Turkey, whose leader Erdogan allegedly supported the admission of Ukraine to the alliance.