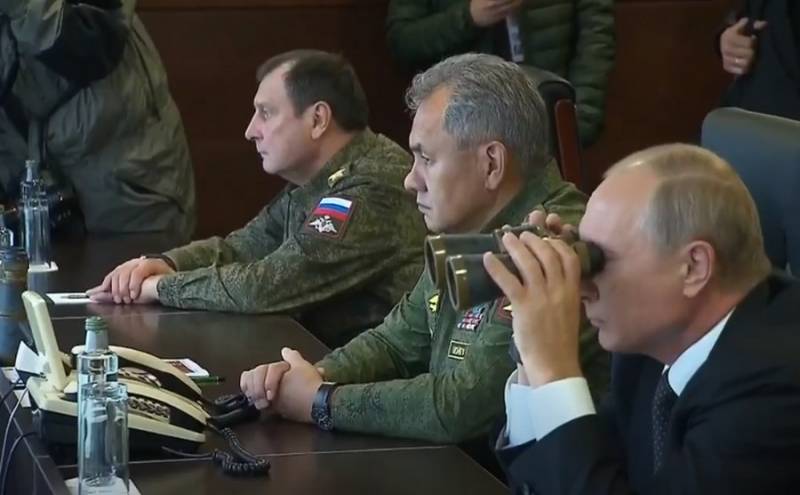 Another attack on Russia came from Poland. According to Ukrainian media, the Polish military accused the Russian army of "aggression" that "poses a threat" to a secure and stable Europe.
Western hysteria about the "building up of forces" of the Russian army allegedly on the borders of Ukraine does not stop. The commander of the operational command of the Polish Armed Forces, General Tomasz Piotrowski, joined the accusation of Russia in "aggression", who announced Moscow's "aggressive plans" in relation to "safe" Europe and promised support to the Armed Forces of Ukraine.
He made such a promise during a telephone conversation with the commander of the United Forces of the Armed Forces of Ukraine, Sergei Naev. The Ukrainian general informed the Polish side about the current situation on the borders with Russia, and also spoke about the measures taken by the Armed Forces of Ukraine in order not to let the Russian army into Europe.
According to the Ukrainian commander, Kiev is considering several options for the development of the situation and is fully prepared "to contain the enemy." In response, the Polish general expressed support from both his side and the Minister of Defense and the President of Poland. He promised to continue to support Ukraine on its way to NATO.
Earlier, all who could have expressed support for Kiev against the background of the "Russian threat". But this is in words, since no one is going to fight for Ukraine, neither the "anti-Russian" Poland, nor the "free republics" of the Baltic states, nor the United States together with NATO. Expressing support is yes, you can do it at least ten times a day. Supply
weapon
- this is also possible. But no one has the desire to send their military to Donbass.