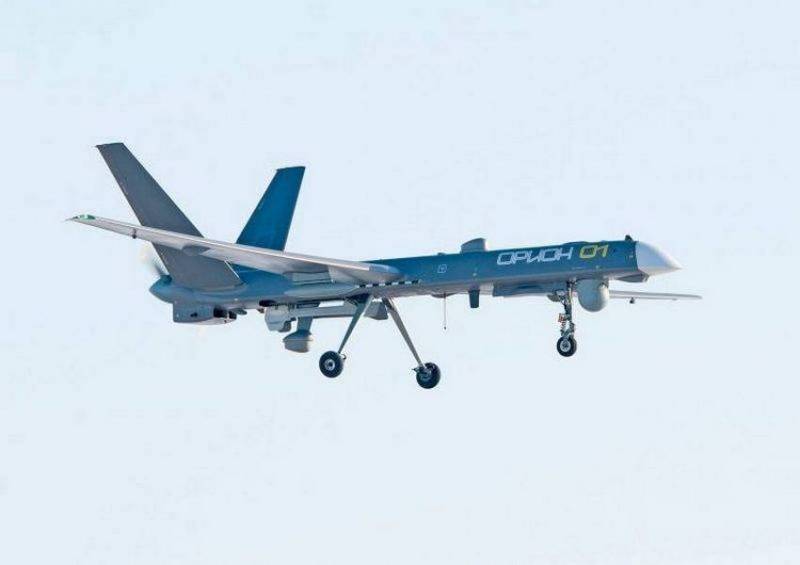 The first plant for the production of shock drones will appear in Russia, and serial production of the "Inokhodets" UAV will begin in Dubna near Moscow. This was reported by the press service of the company.
A new specialized plant for the serial production of attack drones will be opened in Dubna near Moscow and should be operational by November 2021. According to preliminary data, the area of ​​the new enterprise will be 45 thousand square meters, it will employ about 1,5 thousand people.
According to
RIA News
With reference to a source familiar with the situation, the new plant will first of all produce the Inokhodets (Orion) strike drones for the Russian army, as well as reconnaissance and civilian versions of this drone. It is planned that the serial production of unmanned aerial vehicles will close the shortage of the "Inokhodets" strike drones, which are so necessary for the Russian military. It is not excluded that in the future the enterprise will master the production of other models of drones developed by the Kronstadt company.
Orion was created by the Kronstadt company within the framework of the Inokhodets development project under a contract with the Ministry of Defense. The UAV is capable of staying in the air at maximum load for up to 24 hours. Flight altitude - 7,5 thousand meters. The maximum payload of the drone is 200kg. A line of ammunition has been developed for the drone, which will be included in the universal armament complex, which is also used for the Altius and Outpost strike drones.