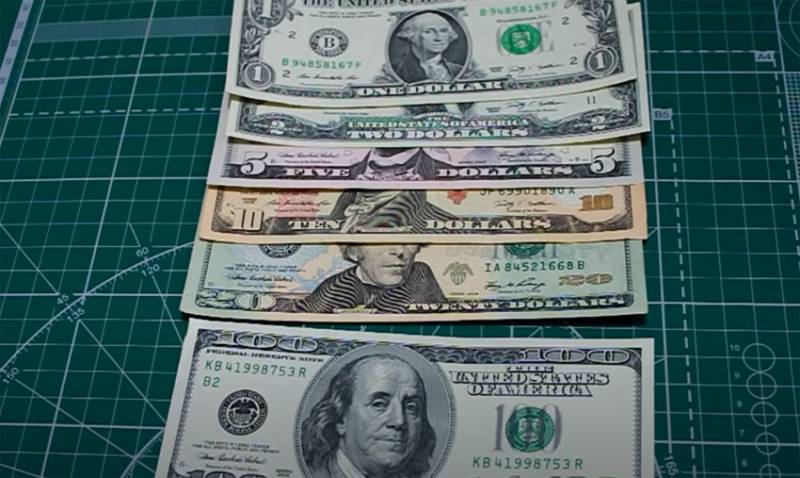 The world is actively discussing the statements and actions of the American administration in relation to Russia. Particular attention is paid to the issue of Joe Biden's introduction of a national emergency regime "due to the actions of the Russian Federation related to the threat to national security, politics and the US economy."
Experts ponder what specific threat to the United States are they talking about?
To begin with, it is worth mentioning the statement of the official representative of the Russian Foreign Ministry Maria Zakharova, who noted during the briefing that the actions of the United States of America in the international arena cast doubt on the very expediency of using the American dollar as a priority currency in the world.
According to Maria Zakharova, Russia is well aware that the United States is using its national currency and the entire built financial system as an instrument of aggressive behavior, including for dismantling the entire international legal system. The official representative of the Ministry of Foreign Affairs of the Russian Federation notes that it is necessary to develop mechanisms for the transition to settlements in other payment units.
In this regard, experts in the field of economics and financial security say that it is the active position of Russia in promoting the idea of ​​moving away from the dollar monopoly in the world that has become for the United States what Biden in his letter to Congress called a threat to national security, politics and the US economy. Indeed, it is on the dollar and the printing press that has been working for decades that both the security of the United States and the policy with the economy of this state are based.
Economics experts:
The active policy of Russia to promote and implement the idea of ​​reducing the role of the dollar, coordination in this regard with China, cause at least irritation in the United States.