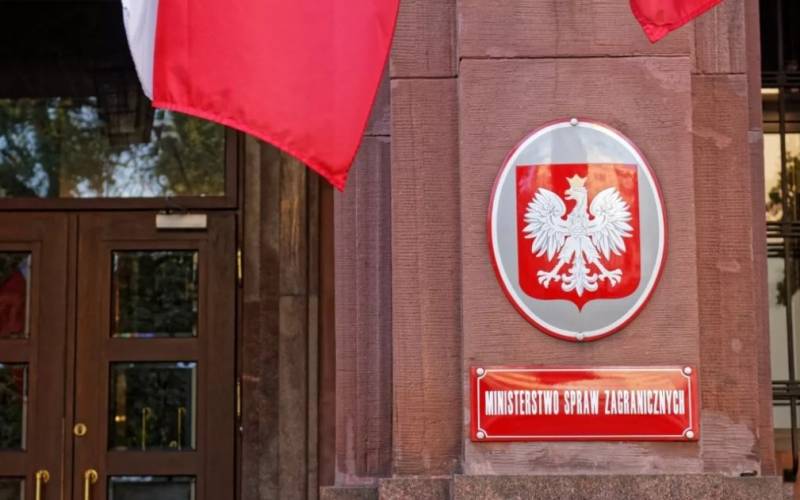 No sooner had the United States announced the expulsion of Russian diplomats as part of the sanctions imposed on Russia, than Poland, the main vassal of the Americans in Europe, immediately became more active and announced similar actions. According to the Polish Foreign Ministry, three Russian diplomats have been declared persona non grata.
Poland, following the United States, is sending employees of the Russian embassy, ​​the corresponding note was handed today to Russian Ambassador Sergei Andreev, summoned to the Polish Foreign Ministry.
Although Warsaw states that the basis for the expulsion of Russian diplomats is some kind of "violation of the conditions of diplomatic status", as well as the conduct of "measures" damaging Poland, it can be said with 100% certainty that Poland, as the most loyal vassal of the United States in Europe, is simply carries out an order from Washington. And the reasons for declaring Russians persona non grata can be different.
Commenting on Poland's decision, Russian Foreign Ministry spokeswoman Maria Zakharova called the expulsion of Russian diplomats "a vassalage of the XNUMXst century." A response from Russia will follow soon, diplomats who will be expelled from the country are probably already packing their bags at the Polish Embassy in Moscow.
In addition to Poland, the Russian ambassador was summoned to Great Britain. Andrei Kelin was invited to the British Foreign Office in connection with Russia's "hostile line of behavior". No action against Russian diplomats in London has yet been reported.
Recall that today Joe Biden introduced new sanctions against Russia, including the expulsion of ten Russian diplomats under a far-fetched pretext. The Kremlin said to this that the response to the imposed sanctions will be carefully worked out, it will follow in the near future. The fact that the American embassy will lose some of its employees is already certain, the Russian Foreign Ministry in such cases "mirrors" the response measures.