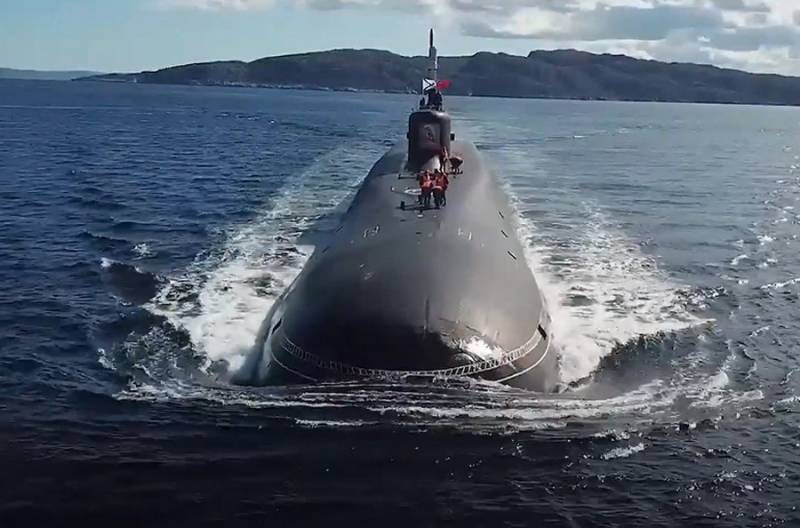 The first serial nuclear-powered strategic missile cruiser of the improved Borey-A project, Prince Oleg, will be handed over to the military in October this year. This was stated by the head of the USC Alexei Rakhmanov in an interview.
RIA News
.
According to Rakhmanov, the transfer of the fifth Borey to the Russian Navy will take place in the fourth quarter of 2021, in October. The head of the USC did not explain why this particular term was chosen. Earlier, a source in the OPK said that "Prince Oleg" will be handed over to the military by the Day of the Navy, which will be celebrated on July 25. APRKSN should replenish the composition of the Pacific
fleet
.
As of today, it is known that the Knyaz Oleg APRKSN is undergoing state tests. As part of the tests, the submarine will perform a combat training launch of the Bulava missile from the Barents Sea at a target at the Kura training ground in Kamchatka. Shooting will be carried out from a submerged position.
Currently, Sevmash, apart from the undergoing tests of Prince Oleg, is building three submarines of the Borey-A project - Generalissimo Suvorov (laid down on December 26, 2014), "Emperor Alexander III" (laid down on December 18, 2015 of the year) and "Prince Pozharsky" (founded on December 23, 2016). Two more Boreas-A "Prince Potemkin" and "Dmitry Donskoy" will be laid down during this year.
Four Boreas are in service with the Russian Navy, of which three projects 955 (Borey) of the 4th generation are strategic missile cruisers Yuri Dolgoruky, Alexander Nevsky and Vladimir Monomakh, as well as one submarine missile carrier of the modernized project. " Borey-A "-" Prince Vladimir ".