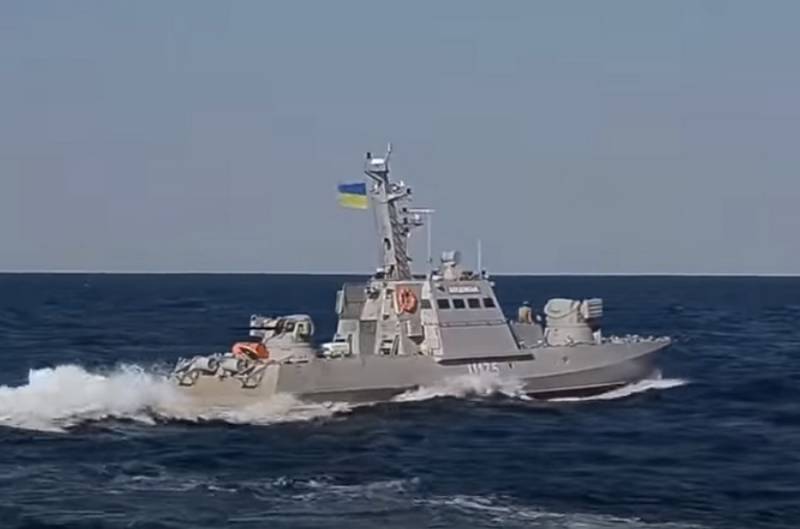 Ukraine has accused Russia of yet another "provocation" allegedly staged against Ukrainian small armored artillery boats (MBAK). The corresponding entry on Facebook was made by the editor-in-chief of BlackSeaNews, Andrey Klimenko.
According to Klimenko, on the night of April 15, 2021, a "provocation" was organized against three Ukrainian Gyurza-M MBAKs located in the Azov Sea 25 miles from the Kerch Strait, in which five Russian boats from the Coastal protection of the FSB of the Russian Federation.
Klimenko said that the Russian boats "staged provocative maneuvers" around the Ukrainian MBAK. Commands for "coordinated provocative maneuvers" were given by the FSB Coast Guard ship, which was on the sidelines.
What other provocations were, Klimenko did not explain, but in response to threats from Russian boats, Ukrainian sailors "had to warn about the use of
weapons
". In the morning, Ukrainian boats, allegedly accompanying merchant ships in the Sea of ​​Azov, returned to the base.
Note that the official statement of the command of the Ukrainian Navy about any "provocations" against Ukrainian boats has not yet been reported. This publication is aimed at further inciting hostility between Ukraine and Russia, and has a reason to show the West how "bad Russians" once again offend "good Ukrainians" who peacefully accompany merchant ships.
Such publications perfectly reflect Ukraine's desire to accuse Russia of preparing an "attack" and to show that Moscow is not going to refuse them and, even under pressure from Western countries, continues to arrange provocations.