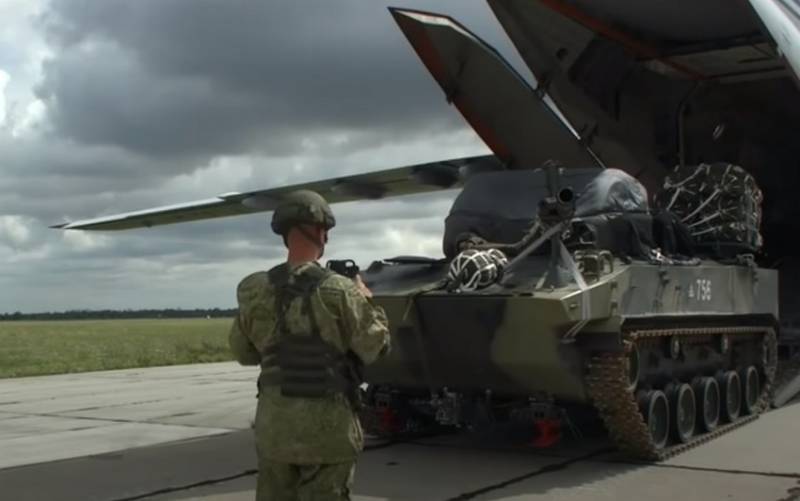 Russia begins to promote amphibious equipment to the world market - the BMD-4M airborne combat vehicle and the BTR-MDM armored personnel carrier. This was reported by the press service of the NPO High-Precision Complexes.
As the message says, which leads
TASS
, Rosoboronexport has already issued an advertising passport for Russian equipment for the landing. High-precision complexes together with Rosoboronexport are promoting BMD-4M and BTR-MDM on the foreign market.
It is noted that Russian BMD and armored personnel carriers have aroused great interest among foreign countries that have airborne units in their armies. At the same time, it is possible that BMD-4M and BTR-MDM will be purchased for special army units or the police. A technique with excellent characteristics is suitable for many tasks.
BTR-MDM Rakushka is a Russian airborne armored personnel carrier. The vehicle weighs 13,2 tons and is armed with two machine guns. The crew consists of two people, the landing - 13 people. BMD-4M is an upgraded version of the BMD-4. The main armament is a 100-mm cannon, four Arkan guided missiles, a 30-mm automatic cannon and a 7,62-mm machine gun.
The serial production of BMD-4М ("Object 960М") is carried out by JSC "Volgograd Tractor Plant", BTR-MDM ("Object 955") is made by JSC "Kurgan Machine-Building Plant" (KMZ).