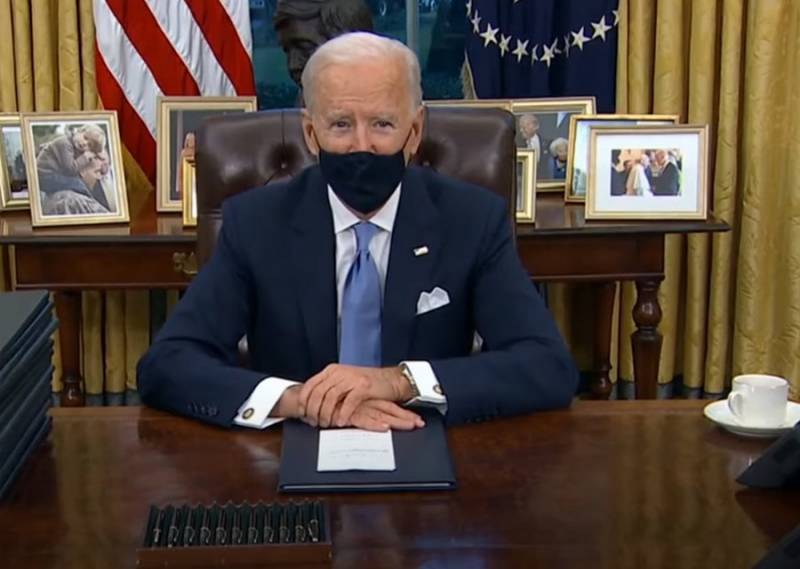 What the media around the world have been writing about in recent days has happened, the United States has imposed new sanctions on Russia. The corresponding decree was signed by US President Joe Biden. This was reported by the press service of the White House.
The administration said in a statement that the US "took action" against Russia. The accusations were made against the Russian government and the Foreign Intelligence Service, which allegedly violate the sovereignty of the United States and its interests.
As part of the newly imposed sanctions, Washington is expelling ten Russian diplomats, claiming they are all undercover Russian intelligence officers. In addition, the United States prohibits American companies from directly buying back Russian debt issued by the Central Bank of Russia, the National Wealth Fund (NWF) and the Treasury Department.
In addition, 16 Russian organizations and 16 individuals are subject to US Treasury sanctions. All of them are accused of allegedly meddling in American elections.
The American media reported that the European Union and NATO will support the introduction of sanctions by the United States against Russia, but they will not impose their own, which is hard to believe.
Moscow earlier said that if sanctions were imposed, Russia would respond in a mirror-like manner. So one can expect the imminent expulsion of ten American "spies" working under the guise of diplomatic passports.