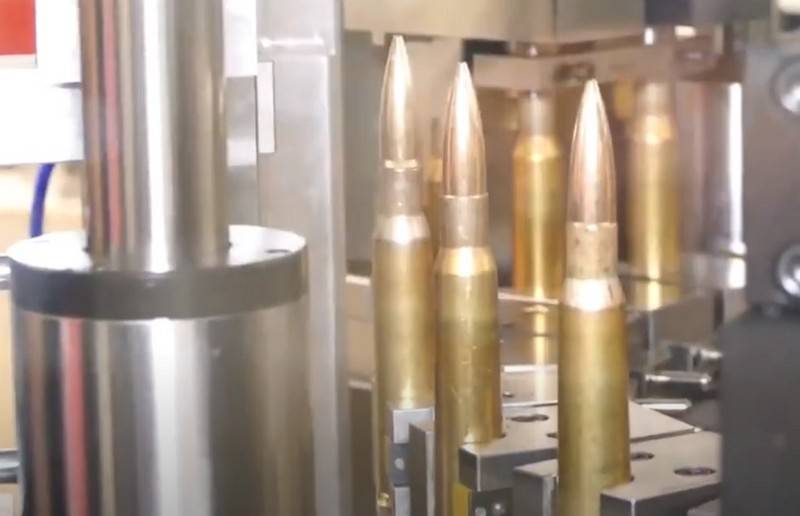 In Kiev, once again, they announced the construction of factories for the production of their own ammunition. This time Ukraine plans to build two cartridge factories.
Why is it planned to build exactly two factories for the production of cartridges, explained the adviser to the Kiev delegation in the Trilateral Contact Group for Donbass Alexey Arestovich. According to him, the capacity of one cartridge plant will not be enough, a second is needed. Whether this means that Kiev is planning a massive consumption of ammunition, he did not explain.
Note that the words of Arestovich speak only of Ukraine's intentions to open ammunition production, there were no official reports on this topic. In principle, we are talking about the construction of enterprises for the production of ammunition in Ukraine since 2014, when the Luhansk cartridge plant, which provides the Ukrainian Armed Forces with ammunition, remained on the territory of the LPR.
Poroshenko, who came to power, several times announced the opening of enterprises for the production of ammunition, which were supposed to fill Ukraine with cheap cartridges and shells. In 2018, the Ukrainian media was literally full of headlines about the launch of its own production of ammunition of various calibers, and in 2019 it was promised to launch the production of shells and cartridges of the NATO standard. Despite all the statements and attempts, the Armed Forces of Ukraine continues to use the old Soviet stocks, and also buys the remnants of ammunition from the stocks of the former Warsaw Pact countries, which have switched to Western calibers.
Thus, it can be stated that Arestovich's words are only a statement of intent, since they are not supported by anything. To organize and launch the production of ammunition is not to make statements, here you need to have the means, knowledge and opportunities.