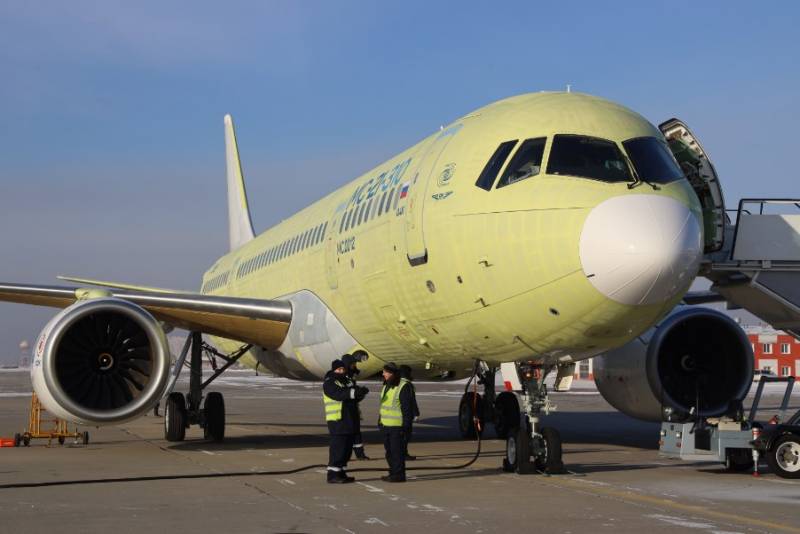 The United Aircraft Corporation (UAC) has confirmed that the date of the first serial deliveries of the MC-21 aircraft will be postponed. It is assumed that the new equipment will be certified in the Russian Federation at the end of this year, and it will be delivered to airlines from next year, 2022.
About this news agency
Interfax
reported in the press service of the UAC.
They said that the reason for the transfer was trade restrictions under the anti-Russian Western sanctions. First of all, they negatively affected the production of the wing made of composite materials, which were originally planned to be purchased abroad. But the United States imposed sanctions against the Aerocomposite company, which is part of the UAC, thus halting the supply of composites for a new Russian aircraft in 2019. New rules for obtaining export licenses by foreign companies supplying components also became an obstacle to the timely launch of mass production of MC-21.
The delay in the launch of aircraft into production and its reasons were previously reported by Deputy Prime Minister of the Russian Federation Yuri Borisov during an economic forum in Krasnoyarsk.
We still have a lot of hard work to do to replace up to 40% of the presence of foreign avionics in this flagship project.
- he said.