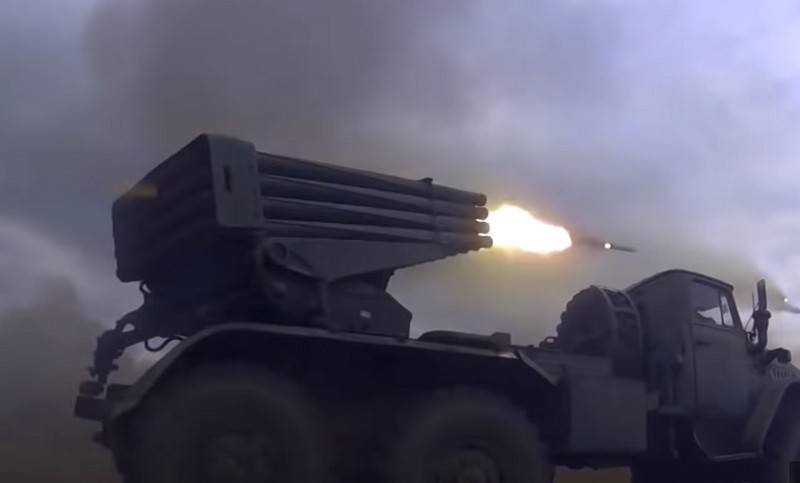 The Russian army can get into service with a new light multiple launch rocket system (MLRS) of 80-mm caliber, the development of the complex is already underway.
Work on the new MLRS began at the NPO "Splav" named after A. N. Ganichev, which is the developer of all the multiple launch rocket systems in service with the Russian troops. To date, the development is at the stage of determining the technical appearance of the complex, the next stage will be the creation of a prototype and its testing. If the military are satisfied with the proposed characteristics, the work will be continued.
As told
"RIA News"
Aleksandr Kochkin, executive director of Tekhmash, representatives of the Ministry of Defense were shown the concept of a new light MLRS and its planned appearance. The military requested a wheeled chassis for the complex as a base one, and also determined the range of tasks that the new complex should solve. Taking these requirements into account, a new mini-system will be created.
According to preliminary data, the new light MLRS will be able to be installed on cars, and use unguided weapons as ammunition.
aviation
missiles of the S-8 type of 80-mm caliber, taken as a basis. It is possible that in the future, special ammunition of increased range and power will be developed for the new complex.
Note that in 2018, the Ministry of Defense completed state tests of the new NAR S-8OFP "Armor-piercer", designed to destroy light armored vehicles and surface ships at a distance of up to 6 km. Its peculiarity is that, depending on the task, it can explode when it hits an obstacle, in front of it or behind an obstacle. The new rocket continued the line of the C-8 family of missiles, differing from the basic version with a charge power that exceeded the previous samples by 5-6 times.