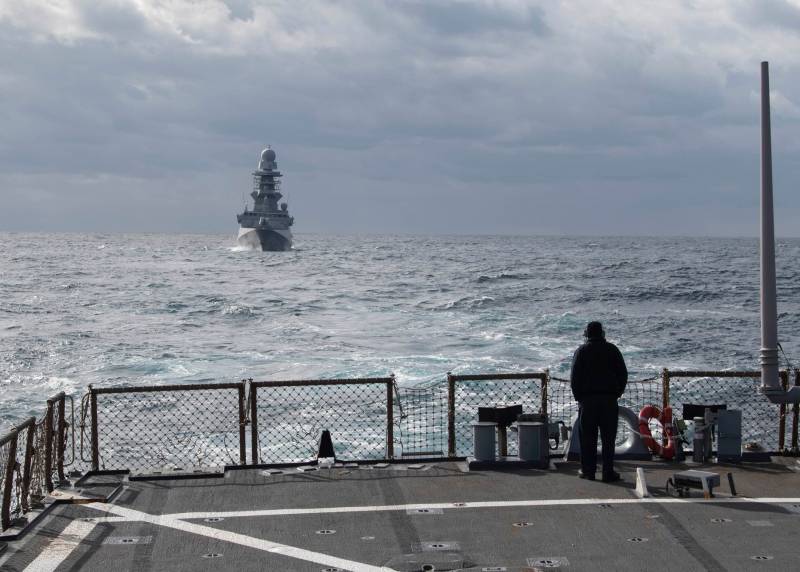 The network is discussing the situation with the delay in the passage of two US Navy warships through the Bosphorus. We are talking about the ships that were sent to the Black Sea, according to the American military command, "in connection with the movement of Russian troops near the western borders."
Combat units of the American
fleet
- the destroyers "Donald Cook" (USS Donald Cook) and "Roosevelt" (USS Roosevelt) - were supposed to enter the Black Sea on April 14 - it was on this date that the United States sent Turkey a notification of passage through the Bosphorus. The ships should leave the Black Sea water area on May 4-5 - in compliance with the Montreux convention.
However, instead of directly heading from the Mediterranean Sea through the Marmara Sea to the Black Sea, the American Navy ships entered one of the Greek naval bases, changing course. We are talking about entering the Souda base (the Greek island of Crete).
Experts draw attention to the fact that this happened on the day US President Joseph Biden called Vladimir Putin. Recall that Biden suggested that the Russian president meet "in one of the foreign countries."
At the moment, there is no information that "Donald Cook" and "Roosevelt" pass through the Bosphorus.
Against this background, the Turkish media say that the American command canceled the decision to call its ships into the Black Sea. In particular, this kind of information was published by the Turkish information portal Tr724. And the correspondent of the Turkish newspaper Hurriyet Ugur Ergan writes that the United States has withdrawn its notification of entry into the Black Sea, which Ankara received a couple of weeks ago (recall that notifications of this nature are sent to Turkey by non-Black Sea powers on the basis of the Montreux Convention 2 weeks before the intended passage across the Bosphorus).
Turkish journalist:
It is argued that the US abandonment of ships in the Black Sea could be a goodwill move to defuse tensions. NATO Secretary General Jens Stoltenberg asked Russia to withdraw its troops from the western regions, and the Russian presidential administration warned the United States of the inadmissibility of provocative actions.