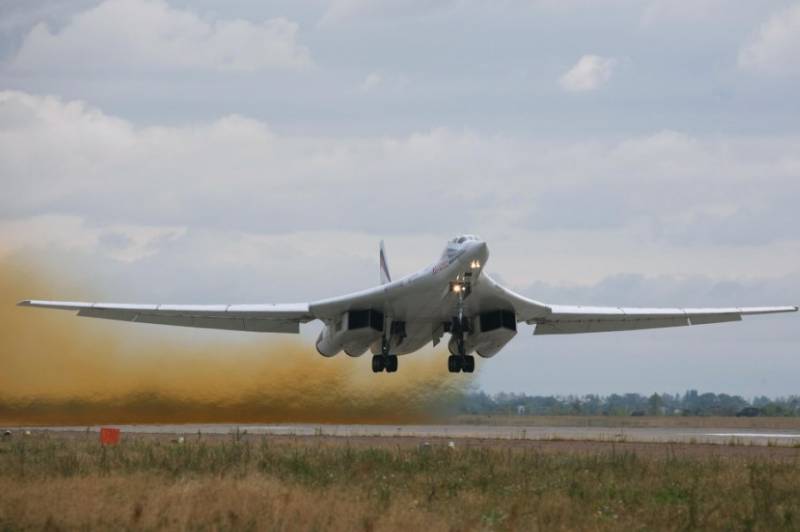 In 2021, the Su-35 and the Tu-160 strategic bomber will show a new element at the air parade. Fighters will play the role of escort for a long-range missile carrier
aviation
, forming a single group with him.
About it
сообщает
RIA agency
News
, referring to one of the heads of the Aviation Equipment Show Center, Alexander Ivashkin, who is in charge of air-fire and tactical training.
The conversation between the officer and the journalists took place after the fifth training session of the air parade. He noted that the pilots trained in difficult weather conditions, but this did not affect the actions of the pilots, because they must perform their tasks in any weather.
This time the air parade will begin with Mi-26 transport helicopters, followed by Mi-8 transport and combat helicopters, Ka-52 and Mi-35 attack helicopters, as well as Mi-28N helicopters operated by the Berkut aerobatic team.
In addition to the aforementioned equipment, the Su-57, strategic missile carriers Tu-95MS, Il-76 transport aircraft, Il-78 tankers and other aviation will take part in the air parade. The parade will be completed by the traditionally "Cuban diamond" consisting of the aerobatic teams "Swifts" and "Russian Knights" on the Su-30SM and MiG-29, as well as the Su-25 attack aircraft, which will paint the sky in the colors of the Russian tricolor.