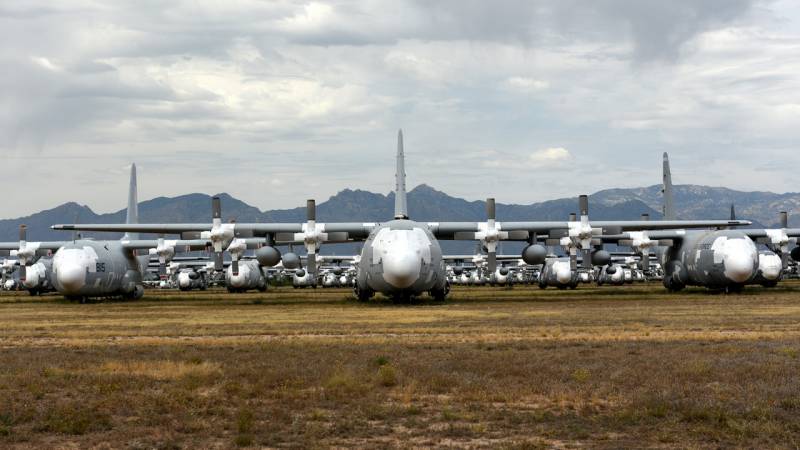 The Polish Air Force will receive five American military transport aircraft Lockheed C-130H Hercules, the equipment will be supplied from the presence of the US Air Force. This was reported by the Polish Ministry of Defense.
An intergovernmental agreement for the supply of five C-130H aircraft was signed on April 12, 2021. All aircraft will be transferred through the Foreign Military Sales (FMS) program of "surplus property". In other words, all five aircraft will be removed from storage and then transferred to Poland.
The contract is worth $ 60 million, but Warsaw will pay only $ 14,3. It is at this amount that the Pentagon estimated the removal of equipment from conservation, repair, additional equipment and the transfer of aircraft to Poland. All five aircraft are currently in storage at the 309th Storage and Maintenance Group.
aviation
US Air Force equipment at Davis-Montana Air Force Base in Arizona.
The C-130H planes planned for delivery to Poland were produced in 1985, withdrawn from the US Air Force in 2017. It is noted that the Poles themselves chose five aircraft out of 20 proposed. The delivery will be carried out on one aircraft, taking into account the time of reactivation. The first Hercules will go to Poland at the end of 2021, the last in 2024.
In the Polish Air Force, the "new" old C-130H Hercules will replace the four C-130Es of the 1970s that are currently in operation.