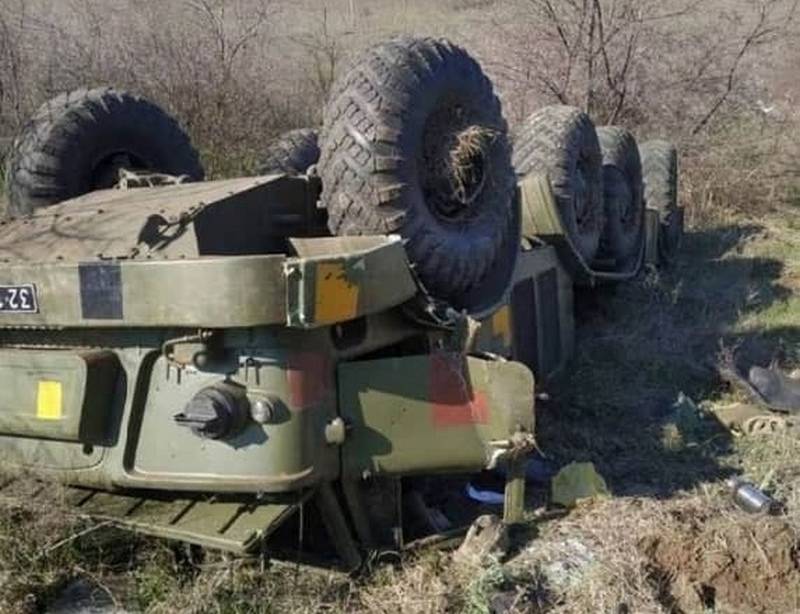 Ukraine continues to pull weapons and equipment to the Russian border, hiding behind statements about "a possible attack by the Russian aggressor." However, not everything that moves towards Russia reaches its borders.
Ukrainian Armed Forces have lost Uragan MLRS. The multiple launch rocket launcher moving along the Odessa-Mariupol highway towards Novoazovsk, for an unknown reason, left the highway, breaking through the fence and falling down a slope, overturned several times. The pictures of the accident that appeared on the Web show that the equipment received significant damage: the guides for launching missiles were torn off, the cockpit was flattened. There is no information about the dead and injured, the cause of the accident is being established.
According to the available information, the Hurricane came with fully charged cassettes, that is, all 16 220-mm missiles were in the guides, which could lead to an explosion during the installation's accident.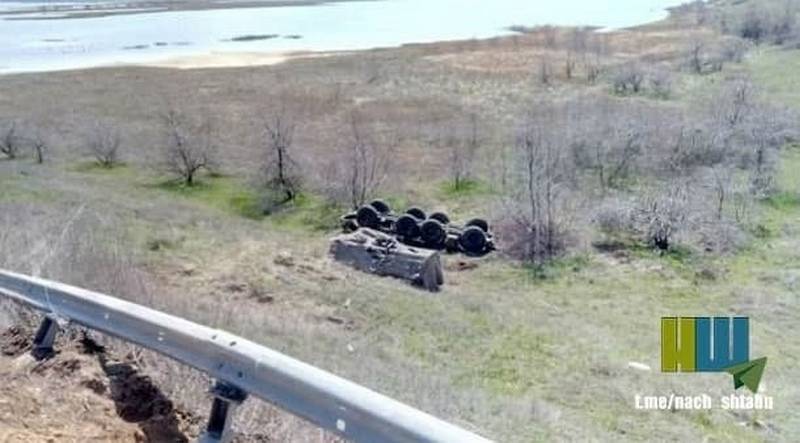 It is noted that the installation was out of order for a long time, and given the shortage of spare parts in Ukraine, it can be assumed that this "Hurricane" will be decommissioned and itself will become a "donor" of spare parts for the failing equipment. It was also previously announced that there was a shortage of ammunition for the Uragan MLRS, but in this case they did not suffer if the information about their location in the guides is correct.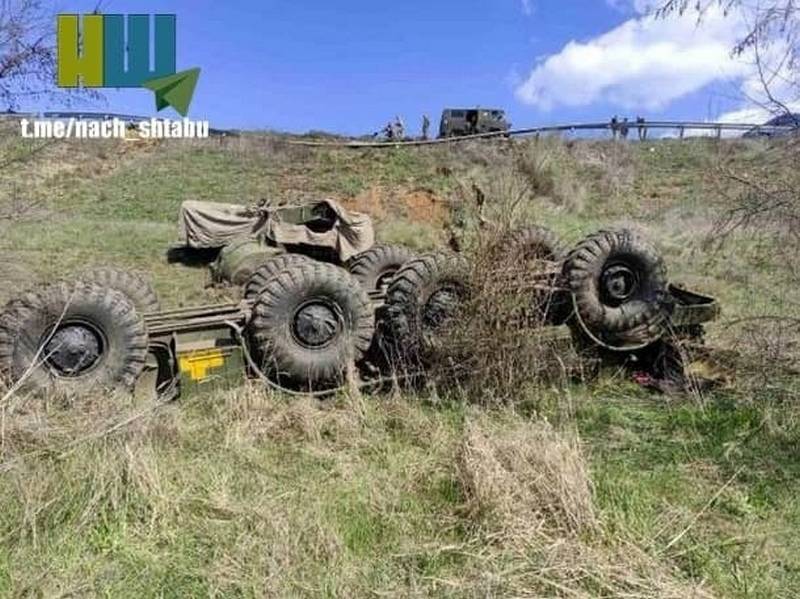 Recall that the Soviet MLRS 9K57 "Uragan" was put into service in 1975. The combat vehicle is based on the modified ZIL-135LM chassis. Its mass is 20 tons, the weight of the missile is 280 kg. The installation is capable of making a full salvo in 20 seconds, firing all 16 missiles at a range of up to 35 km.