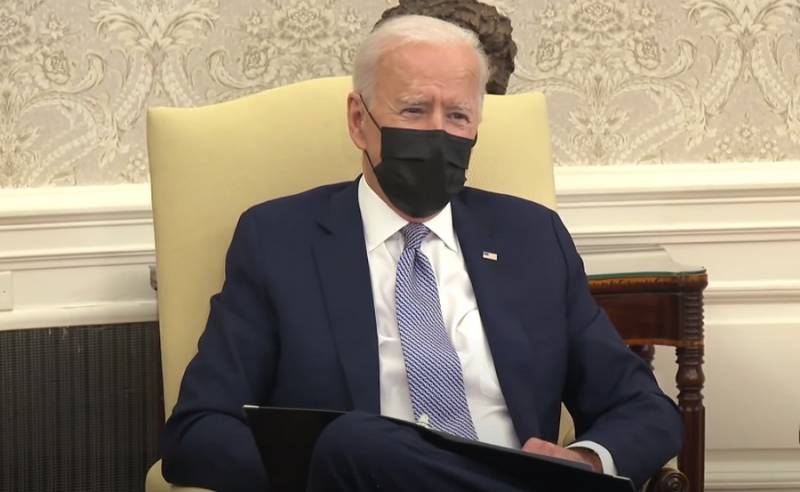 The United States will supply the United Arab Emirates with weapons and equipment worth $ 23 billion. Joe Biden nevertheless unlocked the deal made under Donald Trump. This is reported by the American press.
Joe Biden's new administration has decided to supply the UAE and Saudi Arabia with arms worth $ 23 billion, although, according to media reports, "it is still in doubt", holding "consultations" with representatives of these states. The White House demands that the Arabs use the American
weapon
only with "respect for human rights" and international laws of the conduct of armed conflicts.
If the deal is implemented, and it will be implemented, who would doubt it, when such money is at stake, the UAE will receive 50 F-35 fighters, 18 strike
drones
MQ-9B, and Saudi Arabia is another "advanced American weaponry". It is noted that deliveries will begin after 2025.
Recall that the Donald Trump administration managed to sign an agreement on the supply of arms to the UAE an hour before the inauguration of Joe Biden, but the new president vetoed the deal "pending a full investigation." Apparently, a preliminary decision to resume the sale has already been made, Washington intends to "break down a little more", filling its own price, after which everything will be resolved and everyone will be satisfied, well, except for Israel, which would not want to significantly strengthen anyone in the Middle East , be he even three times neutral towards the Israelis.
Earlier, it was the position of Tel Aviv that prevented Washington from supplying fifth-generation fighters to the Arabs, but the United States managed to come to an agreement with Israel, "coordinating" the sale of aircraft to the UAE, especially since the Arabs had established diplomatic relations with Israel.