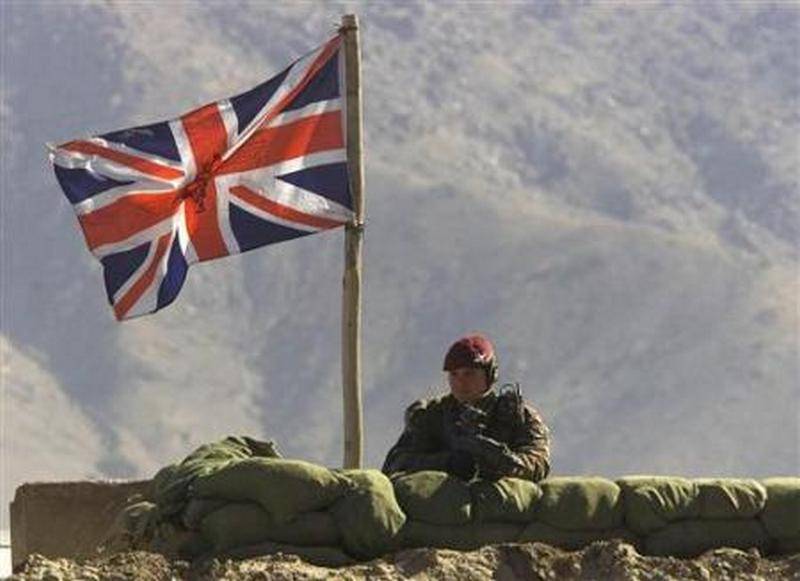 The British Ministry of Defense has decided to withdraw its military contingent from Afghanistan. British soldiers will miss American support, London said.
Britain will completely withdraw its military contingent from Afghanistan, but only after the United States. The thing is that the British in this country use American military bases and their infrastructure. In the event of a curtailment of US military activities, Britain loses its support and, accordingly, also sends its military home, since it will be "difficult" for them alone.
In principle, the withdrawal of the British military from Afghanistan is not very difficult. The British military contingent is not overgrown with military bases and is not so numerous. Today, there are 750 military personnel in the country, performing various tasks, as well as working as instructors at the military academy in Kabul, where the Afghan military is being trained. By the way, the academy also belongs to Britain and in the event of the British leaving, it will be transferred to the country's government.
However, there is still a long way to go before the implementation of London's plans to withdraw from Afghanistan. The thing is that the United States decided to postpone the withdrawal of its military, and now they plan to do this not until May 1, but until September 11. And this is hard to believe. Most likely, there will again be some reasons "forcing" the United States to continue "bringing democracy to backward peoples."
Meanwhile, the Taliban (banned in Russia), having learned about Washington's plans to postpone the withdrawal of troops, announced the termination of participation in any international negotiations until the United States finally leaves the territory of Afghanistan.