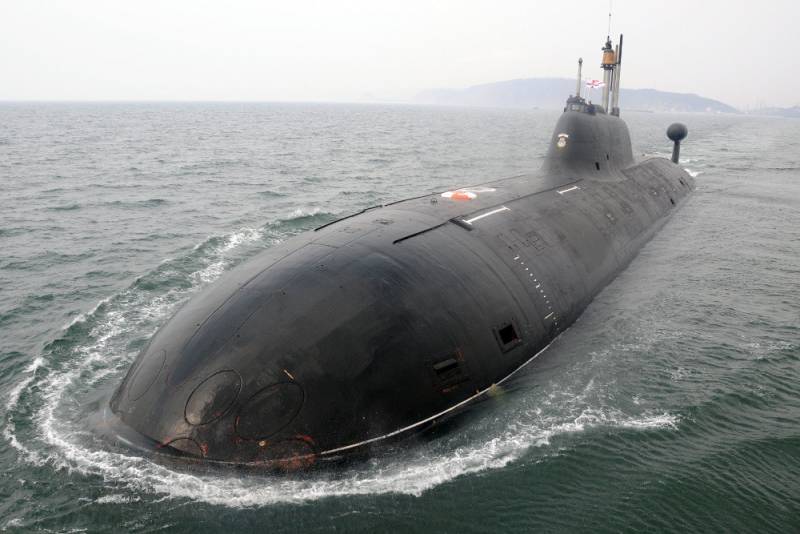 A fleet of nuclear attack submarines (SSN), which will appear in New Delhi and begin to "scour" the Indian Ocean, could threaten Beijing's growing naval presence in the region. Or India's owning such submarines is a trifle that depletes its limited defense budget, but diesel-electric submarines are cheaper and more suitable for coastal defense.
In an article published by Forbes magazine, US expert Michael Peck discusses whether India needs nuclear attack submarines.
According to the Times of India, the government of Narendra Modi is currently in favor of the nuclear option. Over the next two months, it is likely to approve a plan to build three nuclear attack submarines, and later three more. The Indian Navy currently operates the only SSN, the Chakra, which is a Russian Akula-class attack submarine leased for 10 years.
The new plan for the construction of nuclear submarines is associated with the expansion of China's presence in the Indian Ocean.
Michael Peck believes that different submarines are needed for different fleets. For the US Navy, with its submarines deployed around the world, the unlimited endurance of nuclear submarines is preferable, although it comes with a lot of money. For Russia and China, which occasionally conduct operations offshore but prefer coastal defenses and near-water operations, a mixture of diesel and nuclear submarines works well.
For India, the use of nuclear power for submarines is logical, because these warships should not be caught unawares in ports by the first strike. On the other hand, the defense budget in 2020 was only $ 64 billion, compared with China's $ 193 billion. At the same time, due to potential threats on several fronts from the PRC and Pakistan, Indian defense resources have already been depleted.
This means that if New Delhi invests in the construction of nuclear attack submarines, it will have to cut some other military spending.