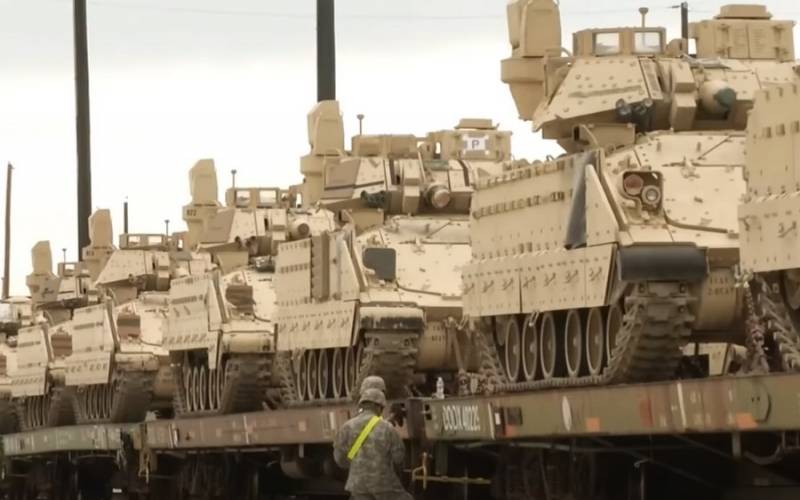 The Pentagon has confirmed plans to increase the military presence in Germany and the transfer of fifth generation fighters to Europe. At the same time, Germany fears that US plans will push Ukrainian radicals to start hostilities in Donbas.
The US Department of Defense confirmed the dispatch of an additional military contingent in the amount of 500 people to Germany. According to Washington, this will strengthen "the potential of the United States in all areas." The redeployment of the American military should take place this fall with their further deployment in German Wiesbaden.
According to US Secretary of Defense Lloyd Austin, in this way the US will provide "defense and deterrence" in Europe. Although the head of the Pentagon did not explain whom the US was going to "contain", but here everything is clear even without it - Russia.
Also planned for the fall are the deployment of fifth-generation F-35 fighters of the US Air Force to Europe for permanent deployment, and not on a temporary basis. The number of aircraft is not named, but the US Congress has assured that it will be enough to "defend the sovereign territory."
It is emphasized that the build-up of US forces in Europe is aimed, among other things, at supporting "Kiev's positions in the confrontation with Moscow."
Meanwhile, in Germany itself, they fear that the announced strengthening of the United States in Europe against the background of statements about support for Ukraine may push Ukrainian radicals to resume hostilities in the Donbas.