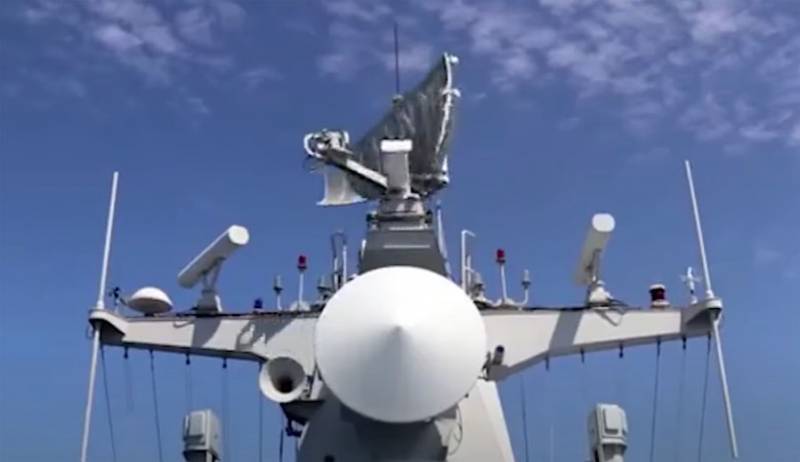 Published data on the "meeting" of ships of the naval forces of China (PRC) and Taiwan (Republic of China) in the waters of the East China Sea. The reports say that the Taiwanese missile frigate Chi Kuan (PFG2-1105) tried to obstruct the passage of the PLA anti-submarine corvette Shuozhou (610) - Type 056A. Radio data are also given.
The crew of the Taiwanese warship used a special frequency of 156,8 MHz to get in touch with the ship of the Chinese Navy, through which a distress signal is usually transmitted, as well as a danger signal.
The radio operator of the Taiwanese frigate "Chi Kuan":
Shuozhou. Shouzhou. Right ahead of you is the frigate of the naval forces of the Republic of China PFG2-1105. Stop approaching the 24 mile zone. Please change course and leave immediately!
In response, the PLA naval warship answered that "no naval forces of the Republic of China of Taiwan exist, just as the Republic of China itself does not exist."
From the answer:
There is the naval forces of the People's Republic of China. We are not aware of any of the Republic of China and the state of Taiwan. This is part of the PRC. We are in these waters on the basis of the PRC legislation. You are breaking it. So go away.
This kind of radio exchange between the warships of the PRC and Taiwan took place north of the island. At the same time in Taiwan they say that this kind of "incident" occurred at the end of March, without adding information about the final "meeting" of the two ships.
It should be added that after a while the same Chinese warship, accompanied by a "colleague" in the PLA Navy, appeared in the area of ​​the disputed Senkaku Islands (Diaoyu Dao). This was reported by Japanese sources, citing military data.
In Taiwan and Japan, these movements of Chinese warships have been called provocative.