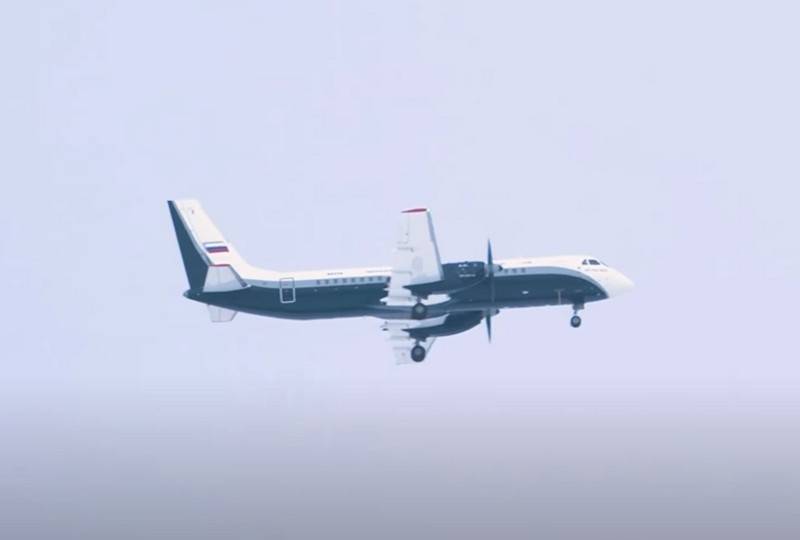 The newest Russian Il-114-300 turboprop aircraft has aroused significant military interest. Told about this in an interview
"Rossiyskaya Gazeta"
First Deputy Chairman of the Collegium of the Military-Industrial Commission Andrey Yelchaninov.
The Il-114-300 turboprop, which has a flight duration of more than eight hours, low cruising speed with minimal fuel consumption, attracted the interest of the military as a promising patrol aircraft, reconnaissance aircraft or electronic warfare, etc. Whether this interest will advance further and whether it will lead to the creation of a new series of aircraft based on the Il-114-300 for the military is still not available.
There is already interest from the military. It is due to the unique flight characteristics of this aircraft.
- said Yelchaninov.
Today the Il-114-300 is at the testing stage; it made its first flight in December last year, and the second in January this year. Certification of the aircraft should be completed in 2022, serial deliveries - in 2023.
Note that the Ministry of Defense has previously shown interest in the Il-114. In 2015, "Ilyushin" suggested that the military develop in a short time a patrol aircraft based on the Il-114, especially since there had already been some developments on this topic and even an Il-114PL flying laboratory was created, but, apparently, something went wrong ...
The second time this issue was raised in 2018, when Ilyushin announced plans to modernize Il-114 aircraft to special military versions. It was proposed to create an electronic warfare aircraft on its basis.