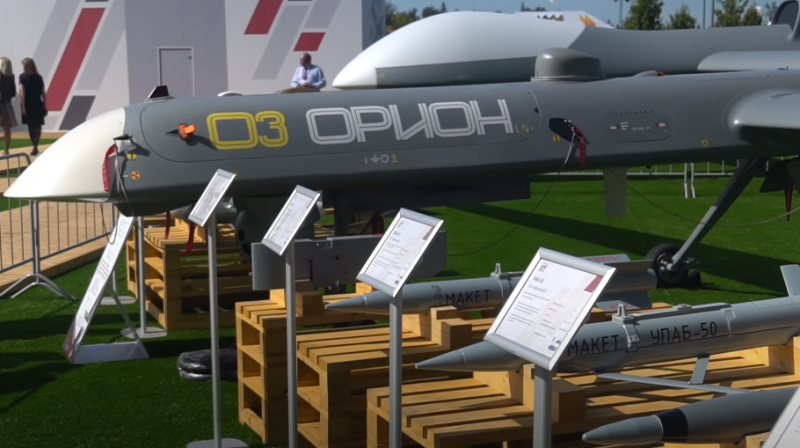 Russian attack drones will receive a universal weapon system, work on which is ongoing. It is reported by
"RIA News"
with reference to a source in the DIC.
A unified armament complex is being created for the Pioneer (Orion), Altius and Forpost drones, as well as promising medium-altitude strike drones, which are still being worked on. The Okhotnik strike UAV and the Thunder, which is at the design stage, will receive weapons similar to manned fighters, including those created specifically for the Su-57.
Work continues on a unified armament system for UAVs of different classes. The complex will include unguided, corrected and guided aerial bombs up to 100 kilograms in caliber, as well as guided air-to-surface missiles
- said the source.
It is clarified that the complex is being created by several Russian companies at once, part of the armament for the UAV has already been developed, it has been successfully tested, including in Syria when striking terrorist positions.
Earlier it was reported that the following ammunition has already been created for the Orion UAV:
aviation
small-sized guided missile Kh-50, corrected small-sized aerial bomb KAB-20, guided gliding aerial bomb UPAB-50 with a warhead MLRS "Grad", corrected small-sized aerial bomb KAB-50 with a warhead MLRS "Grad", unguided aerial bomb FAB- 50 with a warhead MLRS "Grad".
Most likely, these ammunition can also be used with the Altius and Outpost UAVs.